Producer of high-quality sound effects and audio tools BOOM Library has released its brand-new SFX collection.
The Cyber Weapons next generation sound effects library is full of aggressive impacts and other tight and punchy sounds, from small arms fire to planet-melting beams of destruction.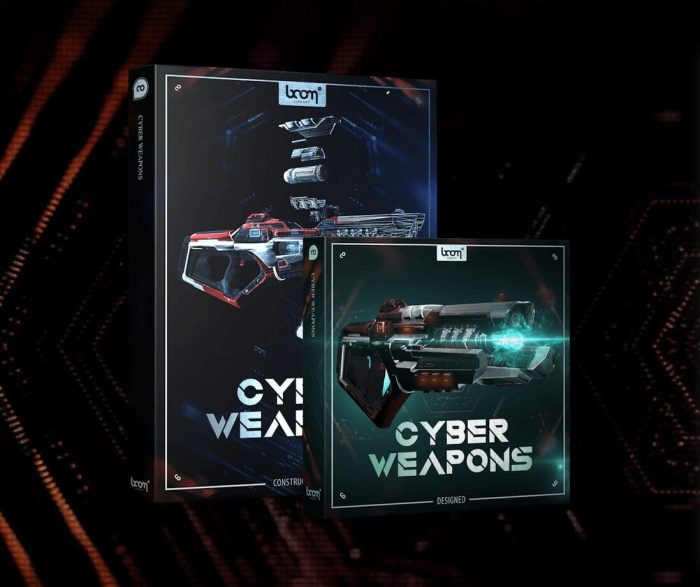 This collection of construction kits and designed sounds will cover any weaponry needs at any step from post-production to sound design.
Cyber Weapons Construction Kit: Locked, stocked, and loaded with over 11 GB of distinctly futuristic effects to design complex sounds of weapons, including synthesized beams, impacts, servos, shots, whooshes, tails, foley, and mechanics.

Cyber Weapons Designed: Featuring 1.7 GB of fully designed and ready to use sounds for future weapons of all sizes. Easily find the exact sound you need to quickly complete your video effects needs, whether for an intense space action game or a thrilling stellar movie sequence.

Cyber Weapons – Bundle
The Cyber Weapons Bundle includes the Construction Kit and the Designed edition at a reduced price.
Cyber Weapons is available at a 20% intro discount until December 3rd. The new product is also part of the ongoing Black November Sale, BOOM Library's only sale of the year.
The focus is on the 3FOR2 deal, where you only have to pay for 2 libraries if you add 3 to your shopping cart. This also works with 6 collections (you only pay for 4) or 9 (you pay for 6) and so on. In addition, the Complete BOOM Ultimate and Complete Quiet Planet packages are greatly marked down with up to 50% off.
More information: BOOM Library