Want to have a circuit bent Commodore 64 without having to do all the work yourself?
Bighead Electronics is offering a limited edition pre-modded C64, the Bent64.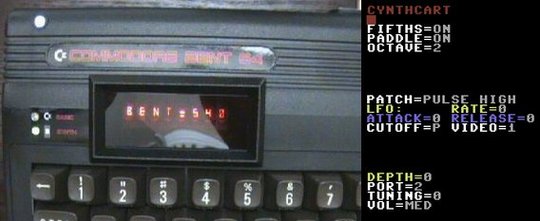 List of the mods
COMMODORE BENT 64! Is a unique one of a kind musical instrument!
Professionally designed custom internal PCB with microprocessor.
Professionally designed custom internal cabling.
Beautiful custom black paint.
Custom design high quality decals.
Built-in Filter knob (changes values on the SID filter).
Custom RCA audio/video, audio out (dual) jacks on the back for easy connectivity.
audio in (process external sources).
Video out (easily connects to any modern T.V.).
Custom 14 segment LED screen for user info (80s Style).
Custom LED functionality indicators.
Built in Cynthcart (user port can be used freely!).
Choose between Cynthcart or normal Commodore 64 BASIC boot up with just a toggle switch.
It's currently at $350 with a few bids and about 8 hours on the clock, so hurry on over to the eBay auction if you're interested.
Link via technabob