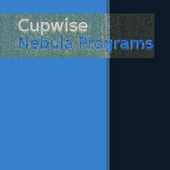 Cupwise has released Color Springs, a collection of programs for Nebula 3 by Acustica Audio.
What: A Gibbs spring reverb tank made in the early 70's, of the type commonly used in Hammond organs and various Fender equipment. Two springs.

How: Sampled 14 different ways, some with the goal of capturing just the spring sound with little extra coloration, others with added flavor. The idea was to provide many variations of the spring reverb sound, giving several options for any situation requiring verb. Among the methods used- placing small objects on the springs (or wrapped around them), using the clamp (which I believe is to keep the pan/springs from moving around much during transportation) to dampen the effect, using different feedback paths, different sources of amplification, using cassette tapes, and playing the tones through the setups at different speeds/sample rates to shift the behavior up and down the frequency spectrum (check program specific details for more info on this). All were sampled with the RME hdsp 9632, at 96khz.
Color Springs for Nebula (full version required) is available to purchase for $6 USD.
More information: Cupwise