Cytomic has released an update to its The Glue compressor effect plugin for Windows and Mac.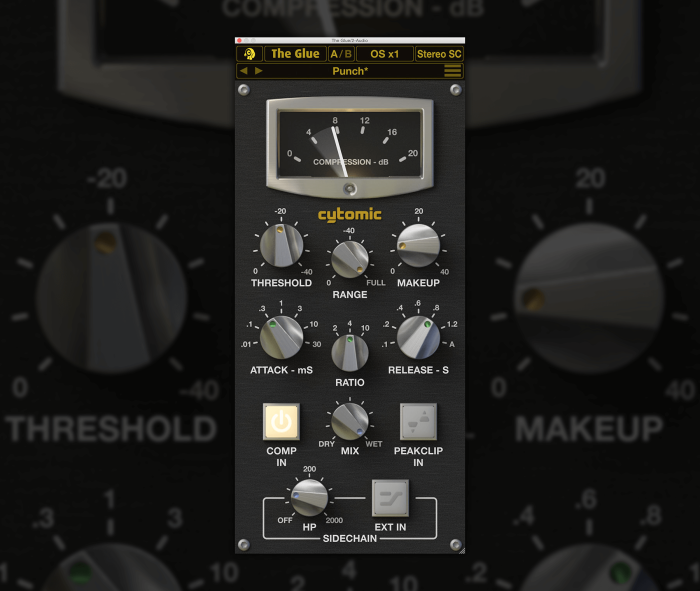 The Glue is an analog modeled compressor plug-in based on The classic 80's British big console buss compressor with some handy additional features.

It uses the same high quality algorithms used in circuit simulators, but optimised to run fast, and features a gorgeous fully scalable user interface.
Changes in The Glue v1.3.18
New: reduced oversampler latency to use the lowest possible to support current realtime and render oversampling amounts.
New: added advanced setting to allow dynamic updating of latency when switching between realtime and render – note: very few hosts support this, so this setting has to be manually changed in the
settings.xml config file.
Fixed: uninitialised variable in linear phase oversampler.
Fixed: uninitialised variable in minimum and intermediate phase oversampler (v1.3.17).
Note: switched to using VS2015 for Windows Builds to work around static c runtime shutdown problems with the Juce library using VS2012 (v1.3.17).
New: minimum phase and intermediate phase modes for oversampling (v1.3.16).
New: global CPU meter (v1.3.16).
The Glue (VST/AU/AAX) is available for purchase for $99 USD.
More information: Cytomic