Splice has launched Rent-to-Own plans for selected plugins from D16 Group.
The D16 FX Bundle includes five plugins: Decimort 2, Devastor 2, Toraverb 2, Antresol, and Tekturon.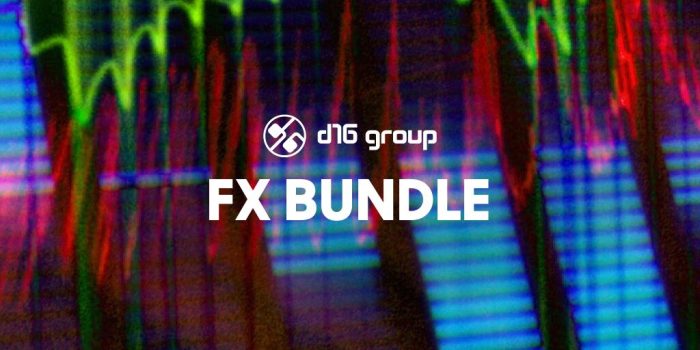 Decimort recreates the coloration of classic samplers and adds that vintage sampler magic back to any loop, any bassline, or any sound. Devastor 2 is a Multiband Distortion Unit that offers nine different connection topologies between its filters and diode-clipper. Toraverb 2 is a reverb not based on any "off-the-shelf" algorithm. Antresol is a must-have effect plugin that will appeal not only to performing guitarists, but to instrumentalists and producers of virtually any genre. Tekturon is a multitap-delay effect with 16 independent, high-quality delay lines.
The D16 FX Bundle is available at $7.99 USD/mo. for 25 months. Individual plugins are $4.99 USD/mo. for 10 months.
Also available is the Punchbox kick drum generator.
Make incredible kicks with @d16group's Punchbox, the kick drum generator that uses both samples and synthesis to get you big booms. Free trial. Then $5.99/month until it's paid. https://t.co/WctfZVbtd8 pic.twitter.com/MNSkUVvmwB

— Splice (@splice) March 19, 2018
Punchbox is a virtual instrument designed for creating high-quality kick drum sounds. An equally vast and exquisite factory content delivered by industry-standard sound designers Sounds of Revolution and CFA-Sound gets you started in no time. Punchbox easily brings together the best of the two worlds; the expressiveness of synthesized sounds next to the richness and complexity of samples end up delivering top-notch, never-heard and dancefloor-crushing kick sound.
The Punchbox Rent-to-Own plan is $5.99 USD/mo. for 15 months.
More information: Splice