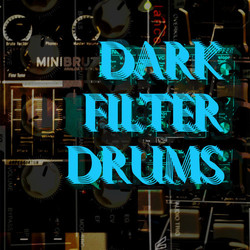 Dark Side of the Tune has announced Dark Filter Drums, a free sample pack.
What happens when you hookup the discontinued Dark Energy 1 synthesizer to the Vermona Filter Lancet? M. A. G. I. C. Dual filtering, FM modulation and distortion, add heft and character to these semi modular units. For white noise and stereo samples the mini brute was used in parallel.

A total of 66, 44kHz 24bit Drum sounds are yours for free!

Follow the link to sound cloud and listen to the demo. The sample library link is in the SoundCloud track description.
More information: Dark Side of the Tune