Open Music Labs has announced that it is crowdfunding its Mixtape Alpha pocket-sized 8-bit synthesizer at Crowd Supply.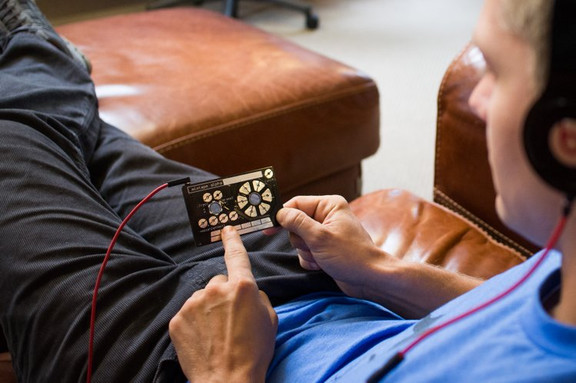 The Mixtape Alpha project is based on the ATmega328p processor, which is also used in the Arduino. All of the source code is online, so it can be hacked to make your own custom sounds.
Mixtape Alpha was a successful experiment for us, so much so, we ran out of our first production run. And, after much soul-searching, we decided to retire the product. But, before we did that, we wanted to give one last chance for music enthusiasts everywhere to get a Mixtape Alpha. As Neil Young said, "it's better to burn out than fade away".

The Mixtape Alpha has a stylophone style input for continuous tone generation, and six buttons for discrete notes. With four voices, four effects, and five-note polyphony there is quite a range of expression. You can even loop a pattern and play a second part on top. But, the best part is, you can record the songs you make, and trade mixtapes with your friends! And it comes in its own cassette case, with instructions.
The project is looking to raise $6,000 USD before funding ends on October 15th, 2013. Backers can pick up the Mixtape Alpha for $42 USD. Shipping is expected in January, 2014.
More information: Open Music Labs / Mixtape Alpha