discoDSP has announced the release of Beta 4 of Bliss, a sampler instrument plug-in for Windows, Mac & Linux.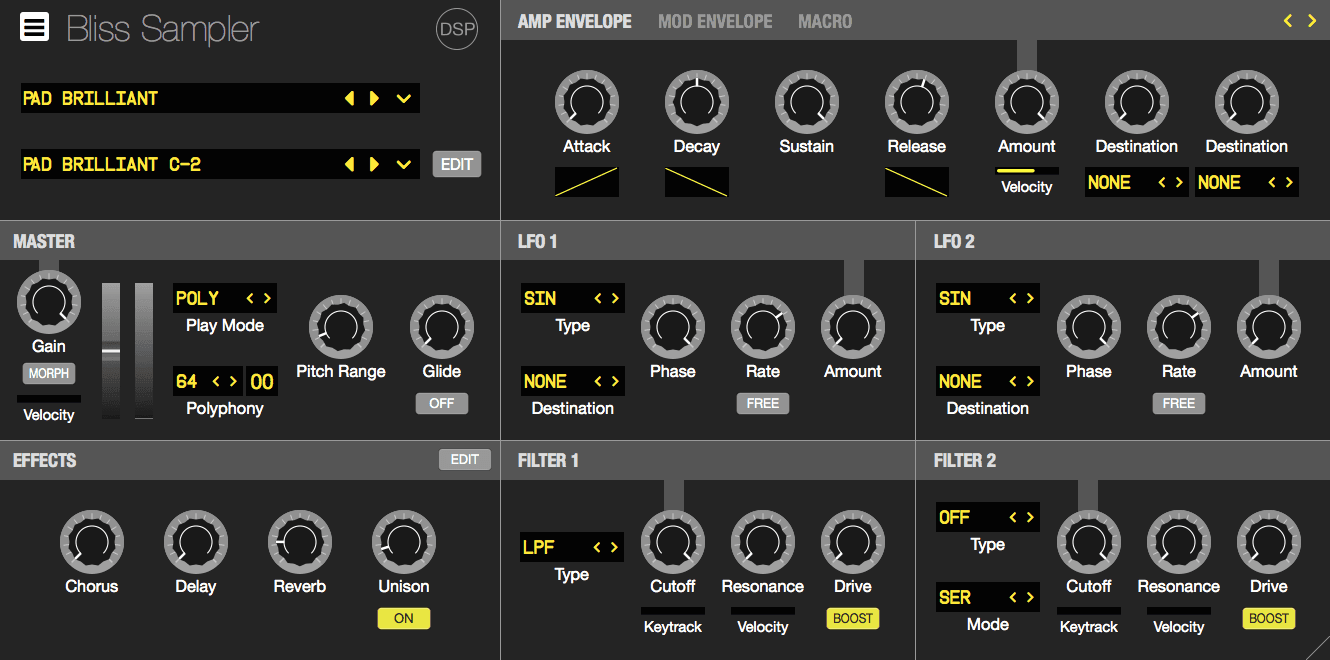 We have released Bliss Beta 4, our new sampler also able to load and host VSTi instruments for multi-sampling them without any quality loss for Mac, Windows and Linux.
Changes in Bliss Beta 4
Added text highlight to visualize zone activity in sample editor.
Added plugin freeze allow ticks/beats option instead seconds.
Added plugin freeze allow specify custom BPM.
Added plugin freeze will automatically open the plugin editor when a plugin is loaded.
Added plugin freeze options saved with properties.
Added auto drum spread dialog have a start from note combobox to allow stacking more drumkits easily.
Added command / (ctrl on mac) + drag on loop points will drag the other end at the same time.
Added exposed unison voices in zone parameters.
Added shift + click will now delete a cue point.
Added command (ctrl on mac) + click on program and zone name to open program/sample import dialog.
Added shift + click on buttons in zone selector will select samples in the same directory of the current zone sample.
Improved selection in sample editor.
Improved cut/copy/paste operations with selections and empty zones.
Changed off by group handling now works only with polyphonic play.
Changed tick to tempo menu with logical values and a custom one.
Fixed sample editor window opening always in front in all hosts.
Fixed delay when opening sample editor in windows machines.
Fixed wrong display of macro display value.
Fixed macro sliders are click editable with value 0..1.
Fixed some labels are disappearing at certain zoom.
Fixed allow loop end to be set at very last sample.
Fixed more precise cue and loop move with mouse with no jumps.
Fixed cue triggering problem always triggering cue 0.
Fixed EXS import.
Fixed problem with program import in LUA scripts.
Fixed accelerators keys display on Mac having wrong font height.
Bliss is available for purchase at 50% off until the beta period ends (regular $99 USD/89 EUR/£59 GBP). Previous customers can download beta 4 at the discoDSP Members Area.