Dmitry Sches has updated the Thorn spectral synthesizer instrument that was designed to be easy to use and deliver awesome sound.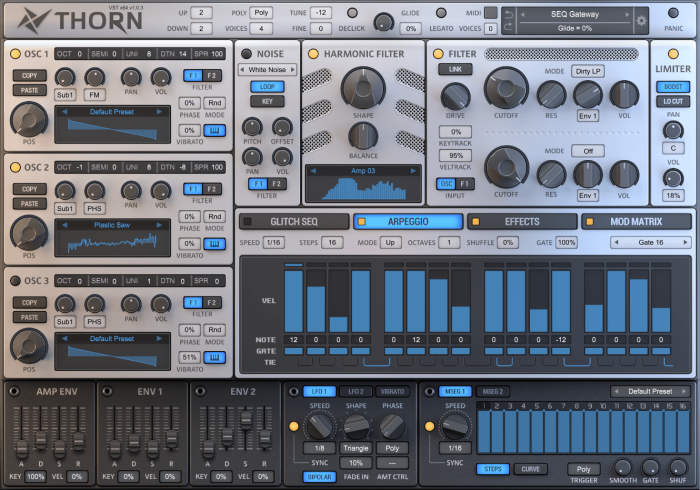 The update offers some workflow improvements, GUI adjustments, and fixes.
In Thorn, being simple means to be straightforward and provide advanced sonic control at the same time. Intuitive workflow, high quality processing modules, light on the CPU, Thorn is ready to be put at the heart of your mix, in any genre of modern electronic music production.
Changes in Thorn v1.0.3
Fixed a crash that might occur on Windows when editing harmonics.
Significantly reduced installers size.
Added support for preset switching with Up (Left) and Down (Right) arrow keys (Disabled in the main menu settings by default).
Added popup value editors for controls, SHIFT+click to open.
Added OSC KeyTrack control.
Added "Constant" to the list of available modulation sources.
Draw proper curve instead of bars in Harmonic Filter editor.
GUI layout adjustments.
Fixed minor stability issues.
Manual adjustments.
Thorn (VST/AU/AAX) is available for purchase for $119 USD.
More information: Dmitry Sches / Thorn