Audio Plugin Deals has launched The Big Give with LiveWell Foundation, a promotion in which you get to donate to a good cause and get double rewards to use in the ADP Shop.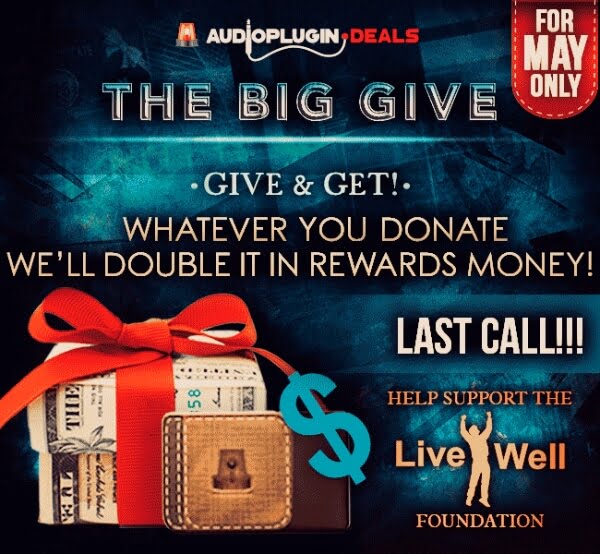 The LiveWell Program® is a community-based, psychosocial educational program for people living with depression — and all LiveWell support groups are free and open-to-the-public.

Combined with a diverse range of creative public education programs and engaging community events, the LiveWell Foundation is working to change the way depression is viewed, discussed and treated.

To help in some of their programs which has transformed so many lives, consider making a donation today.
For every donation you make, Audio Plugin Deals will add double that amount to your Rewards Wallet, which can be used for any purchase in The Shop.
The offer ends May 31st, 2018.
More information: Audio Plugin Deals