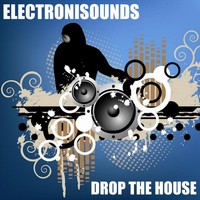 Electronisounds has announced the release of its Drop The House sample pack, featuring oOver 2,100 all-new sounds, loops and samples.
A new download only sample-pack from electronisounds based on the work of three producers together in a common theme of House, Trance and Freestlye. You'll find *all-new* samples from Junebug, JTEKK and Rhythm Lab in this collection.

With this many producers on the project, we feel that this downloadable pack of samples will easily suit ANY producer of House, Trance and Club music. We've produced samples and grooves in so many styles:
from clean to dirty, old skool to nu skool, electro to hardcore and beyond. If you are doing ANY kind of "remix work" or producing any genres of house or trance – this download will really help you get that authentic club sound you need in no time!

We've even included 148MB of bonus content from our other sample libraries that will help you get your bounce on!
The sample pack is available to purchase for $24.99 USD.
More information: Electronisounds