Ableton Certified Trainer Tom Glendinning of ELPHNT has released Shake, a free sample pack featuring a collection of loops and samples of "Things You Shake".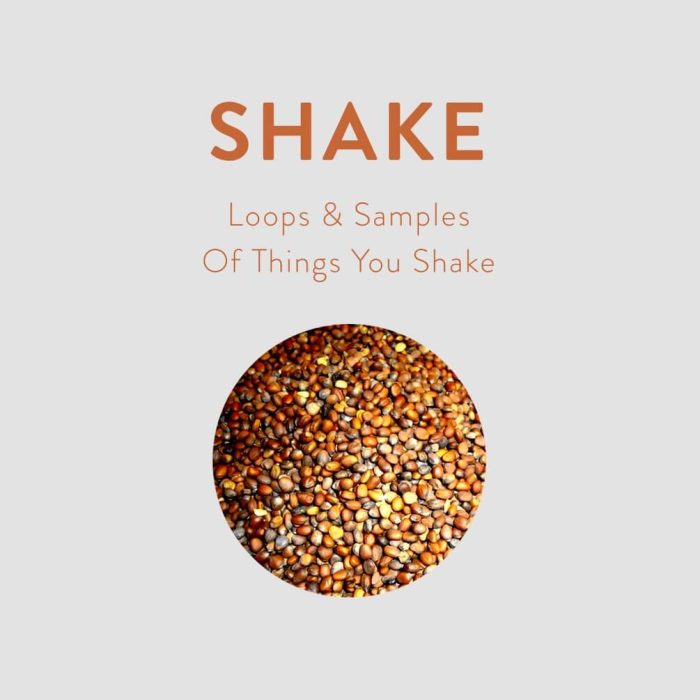 Nothing adds a good bit of groove to a track quite like a solid shaker or tambourine pattern. I've been slowly building up a collection of different shakers I use in my own music and I wanted to create some easy-to-use loops for when I'm not in my studio to record a shaker in live. You might find them quite useful too!

I'd highly recommend getting your own shakers to record for your productions but for a quick fix when you just need to throw in a bit of groove these should do the trick.

There are 3 different types of shaker and 1 tambourine. Included in the pack is also several one-shot samples of each shaker so you can create your own patterns. The loops are recorded at 100bpm & 120bpm but most DAWs should be able to time-stretch them to work at any tempo.
The sample pack is a free download. Donations are appreciated.
Make sure to also check ELPHNT's other tools, including drum sample packs featuring the sounds of the TR-707, MFB-522, and SH-101 synths, and a collection of field recorded drones and generated noises. A couple of Ableton Live Racks and Max for Live devices are also available. All free or very reasonably priced.