Exponential Audio has announced the release of version 2 of its PhoenixVerb and R2 stereo reverb plugins, and version 1.0.1 of the PhoenixVerb & R2 Surround reverb plugins.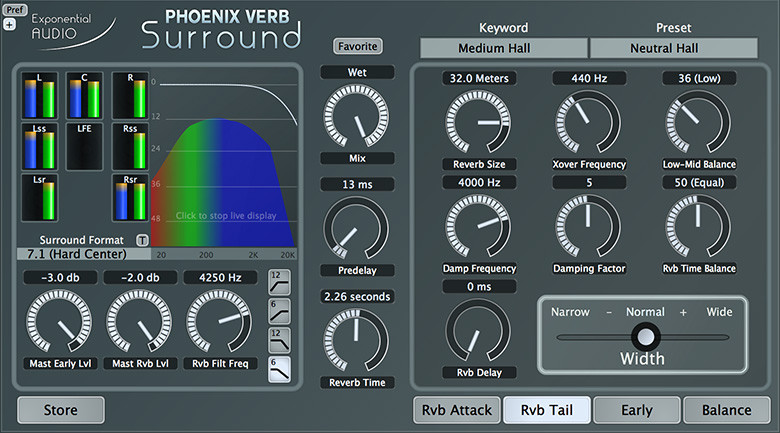 PhoenixVerb and R2 v2.0.0

This new version features a radically redesigned GUI with a modern appearance and improved visibility. Simple navigation and overall ease-of-use remain the same. The plugins are fully-compatible with earlier versions.

There are many additional features which have been adapted from the popular Exponential Audio surround reverbs. These include the Favorites list and user-controllable CPU load-balancing for increased processor efficiency. There are several new preferences to help tailor the plugins to the user's way of working. And finally each plugin has dozens of new presets, making it even easier to find the right sound for the application.

PhoenixVerb Surround and R2 Surround v1.0.1

This new version adds support for several new workstations, along with bug fixes and dozens of new presets.
PhoenixVerb and R2 are available to purchase for $199 USD and $299 USD repspectively, PhoenixVerb Surround and R2 Surround are $359 USD and $459 USD respectively. Bundle packages are also available. The updates are free to all current users.
More information: Exponential Audio