FeelYourSound has released version 2.7.1 of XotoPad, a bugfix release of the MIDI multi-touch software for Windows.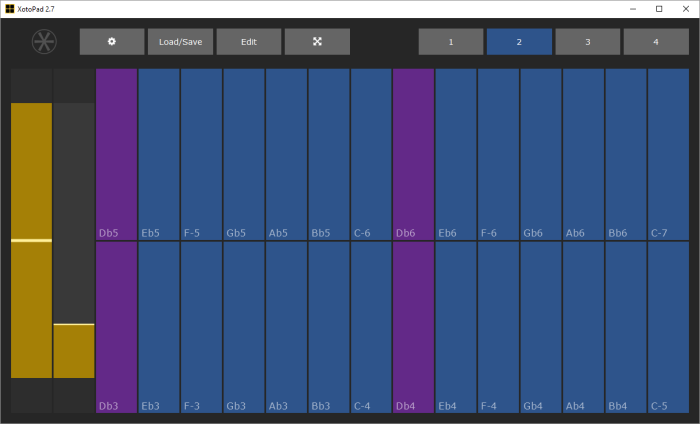 XotoPad turns any Windows tablet into a flexible MIDI instrument controller and MIDI drum kit. It can be used to replace a MIDI keyboard during travel. XotoPad is especially useful for sketching chord progressions, writing melodies, or to control the mixing section of a DAW. Over 300 scales are included to build own scale keyboards and chord pages within seconds.
Other features include GM drum maps, isomorphic layouts, MIDI sliders, faders, XY-controllers, CC switches, full screen mode, "always on top" mode, and more.
Version 2.7.1 of XotoPad fixes an issue where pads that cover more than one column or row could break the layout in some situations.
XotoPad is available for 39 EUR/$45 USD. It works with any MIDI enabled DAW and also includes a built-in audio engine with its own soundset.
The update is free for all existing customers.
More information: FeelYourSound