Hidden Sound has returned with another exclusive free sound fx sample pack. This time, you can get a taste of the upcoming Wind Through Metal Gates sample library, a collection of resonant and tonal squeaks, bangs, rattles and scrapes of 10 different gates in winds of varying strengths in remote countryside areas of Iceland.
The full release includes 77 looped files of varying lengths (2 hours and 36 minutes in total), available in 192kHz/24bit down to 44.1kHz/16bit, with files stamped with UCS compliant metadata in Soundminer.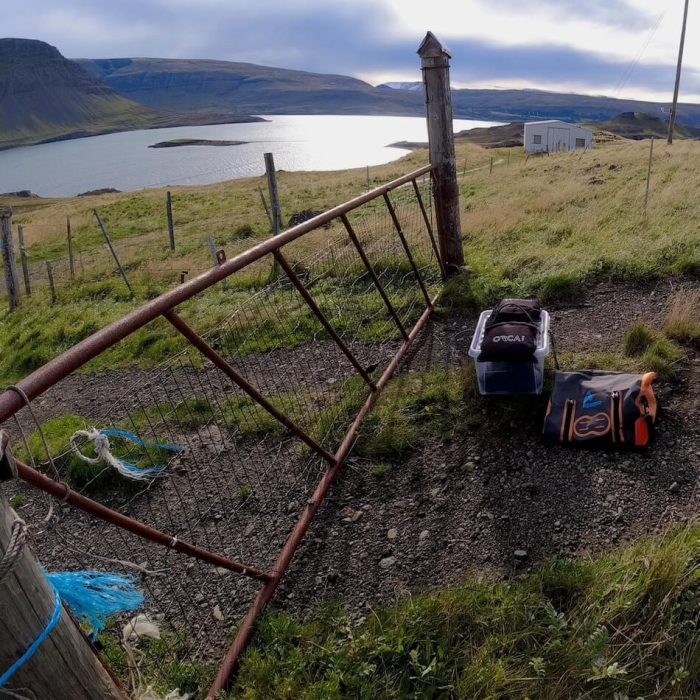 The sounds were recorded with Stille and Klang contact mics and the LOM Geofon. Hidden Sound's Buzby mentions:
Surprisingly the sounds of the gates are mostly inaudible until you put contact microphones on them – you can hear what I mean here https://www.instagram.com/p/CUYA7-LsiHJ/. I would get lost in the sounds of the gates and on the days with nicer weather, I would put on the headphones – sit back, take in the nature and boom – hours disappeared.
Wind Through Metal Gates will be available soon, and those who join the Hidden Sound mailing list before Midnight on April 3rd (CET) will get a one time pre-release offer where you can pay what you want for the sound fx library.
The exclusive sample pack below includes 4 samples (96kHz/24bit Wav) which are not included on the forthcoming release. Ranging from about 1.30 minutes to 2.45 minutes in length, the recordings feature the sounds of small, medium and large gates with calm, medium and strong winds.
Wind Through Metal Gates — Download size: 296.34 MB
If you missed it earlier, make sure to also check Hidden Sound's other free sound pack, exclusively available at Rekkerd.
And for many more free sound fx, loops and samples, visit the archive page.