FrozenPlain has announced the release of Music Box Suite, a VST/AU music box instrument and a tool for creating intriguing organic sound design.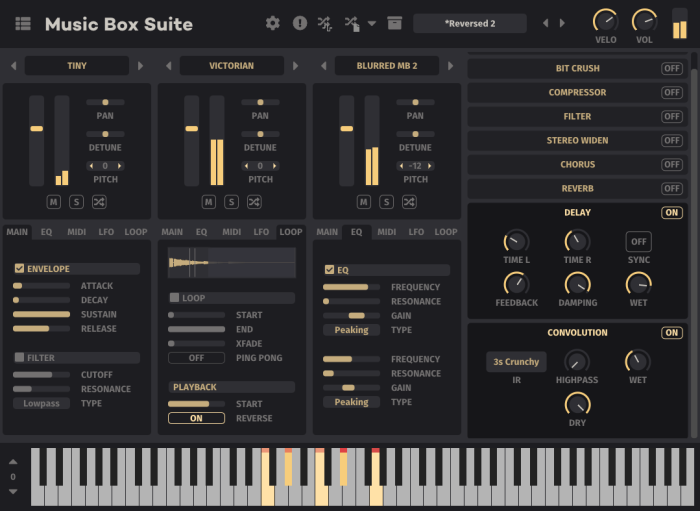 Music Box Suite is ideal for adding a charming natural element to any genre of music. As well as this, Music Box Suite is capable of producing an intriguing range of pads, textures and 'keys' sounds. All of which expand your sonic palette and allow you to inject a unique character to your productions.

Both version are powered by our sample-based synthesis engine, Mirage. Mirage is not an additional cost, it comes included in the installer of any powered-by-Mirage product.

Music Box Suite is built from our old Kontakt libraries, Dual Music Box and Victorian Music Box. Each sample has been re-edited and improved and Mirage offers vastly more power for controlling and manipulating these instruments.
The Music Box Suite is available for $25 USD. Owners of Dual Music Box for Kontakt can purchase the VST/AU plugin for only $5 USD.
A free version of Music Box Suite contains a single multi-sampled music box with 12 presets ranging from realistic music box sounds to keys and pads.
It consists of a multi-sampled victorian music box housed in our sample-based synthesiser, Mirage.

This music box has a charming, mysterious sound to it – ideal for both cinematic music and adding an organic character to electronic music. Mirage offers a powerful yet easy-to-use set of features for manipulating the sound.
More information: FrozenPlain