Plugin Boutique is offering a 20% discount on Toontrack's Drum MIDI packs.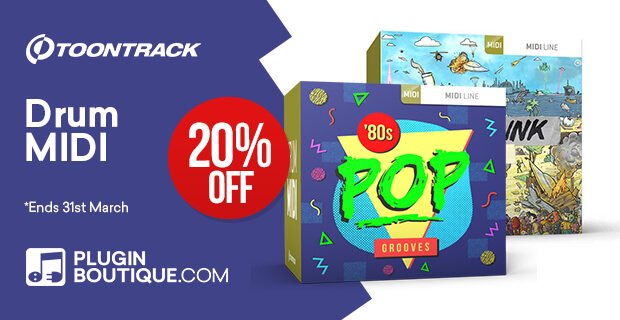 The Drum MIDI series includes popular packs such as Basic Rock and Basic Rock Fills, Pop!, Hip-Hop Grooves, Reggae Beats, Drum Riffs by Matt Halpern, Session Drums, Blues, Classic Rock, and many more.
A great groove is the heartbeat of your song. From extreme metal, jazz and americana to blues, pop and rock – the MIDI Line offers pro-played drum MIDI for any songwriting need.
The EZkeys MIDI collections are 20% off regular for a limited time as well.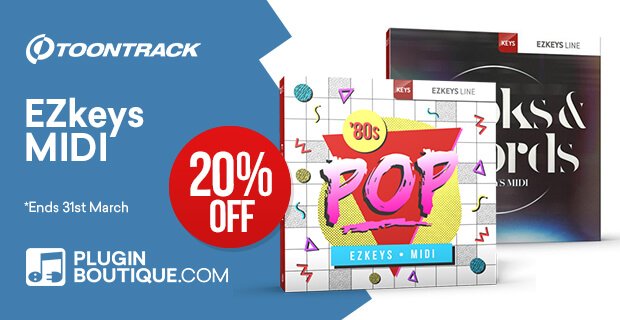 The sale on EZkeys MIDI packs includes UK Pop, Keys & Strings, Jazz Ballads, Hooks & Chords, Dream Pop, Hip-Hop, Boogie, Movie Scores Horror, R&B, Seventies Prog, and packs for various other genres.
EZkeys is more than a piano or keyboard instrument – it's a powerful songwriting tool. It comes packed with intuitive functionality that will make it a breeze adding creative layers of music to your songs or writing custom pieces from scratch. Welcome to the next step in creative music software: EZkeys.
The offer expires November 1st, 2019.
More information: Plugin Boutique