It's my birthday today, and to celebrate I thought it would be nice to give you the change to win Steinberg's recently updated virtual instrument collection!
Joining HALion 6 and HALion Sonic 3, Retrologue 2, Padshop 2, Groove Agent 5, and many more, Absolute 5 now includes the Backbone drum re-synthesizer, Amped Elektra vintage electric piano, and Electric Bass, an instrument that combines samples and advanced physical modeling.
The bundle now comprises a total of 28 VST instruments and HALion instruments!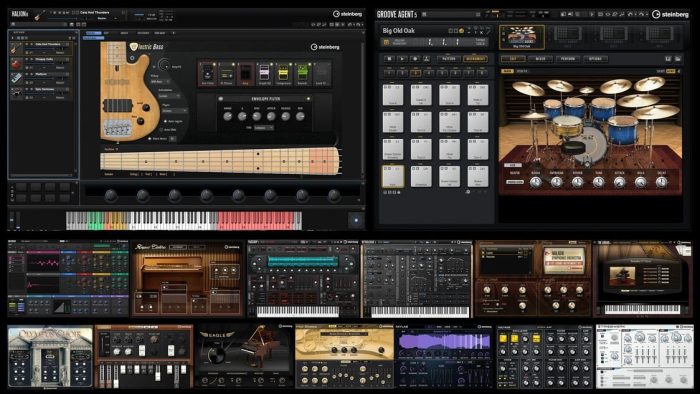 Get tons of creative instruments, with over 130 GB of sound content for every kind of music production. Explore over 7,500 presets, next-generation synthesizers like Padshop and, with Groove Agent and Backbone, some of the best VST drum plug-ins available. And if that is not enough, you can easily build your own sample instruments with HALion.
Would you like to use these virtual instruments in your music productions? Well here's your chance to win a free copy of the Absolute 5 collection, a 499 USD/EUR value!
Simply tell us why you would like to win Absolute 5 in a comment below for a chance to win. We will pick one random winner from all entries submitted before Sunday September 12th, 2021, 11.59pm CET (one entry per person only).
Good luck and check out the Steinberg website for more details on this great bundle, and watch Dom Sigalas create a neo disco track with the instrument collection below.