The last few months saw the release of some new tape saturation plugins. One of them is up for grabs now in an exclusive giveaway contest!
Building on the free Tape Cassette 2 plugin, Caelum Audio's Tape Pro is a full featured audio effect for Windows, Mac and iOS that brings the "analog warmth" of tape saturation to your DAW.
Tape Pro covers saturation with various distortion shape algorithms, modeled tape dynamic frequency response, wow and flutter, analog tape delay, and tape noise.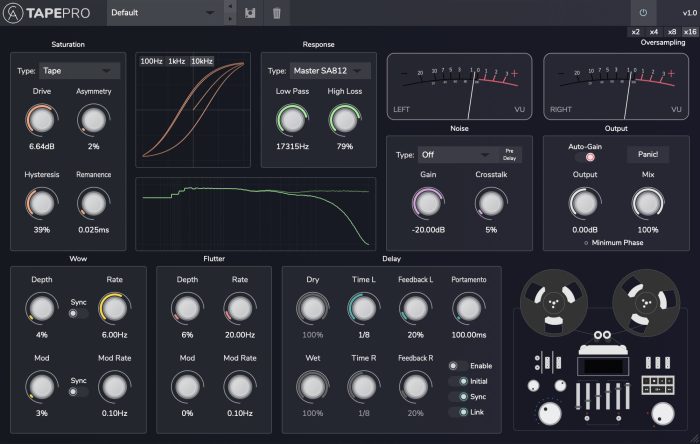 Tape Pro is a multi-fx tape audio plugin and app that introduces warmth, frequency shaping, modulation, noise and delay. Whether you want to accurately replicate a microcassette tape running at 1.2cm/s, or you want to drive a mastering grade tape machine with strange distortion shapes into a high feedback delay engine, Tape Pro is the plugin for the job.
Caelum Audio has been so kind to donate a license of Tape Pro for a giveaway!
Just leave a comment below for a chance to win. We'll pick one lucky person at random from all entries by Monday November 16th, 12pm CET. Good luck!
I have been demoing the plugin myself for a bit and I really enjoy the sonic qualities of it. I will post a review soon, and in the meantime why not download the free demo and have a go with Tape Pro yourself.
More information: Caelum Audio