Graphita Live Studio is a fun online point and click digital effects application for photos. It is designed to foster creative and social expression.
With Live Studio, you can easily upload your own images and add doodles, objects and captions to them.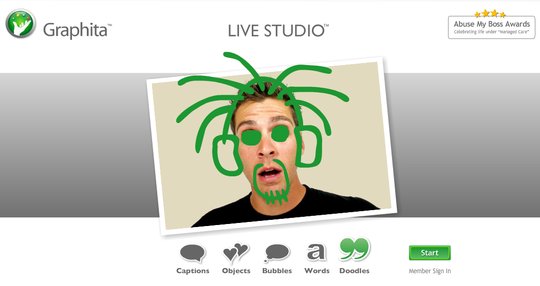 Live Studio enables you share your creations with your family and friends, and you can even print them on a large selection of customizable products, offered through Graphita's partner QOOP offers (The application works with high resolution images to insure the highest quality for printing).
A free account has a storage capacity of 50 images, with access to many of the doodles, captions and objects from the library.
Sounds like tons of fun, so check it out.
More information: Graphita Live Studio
Link via Mashable