Hart Instruments has released version 1.5.0 of the Hart Instruments Sampler Engine (HISE).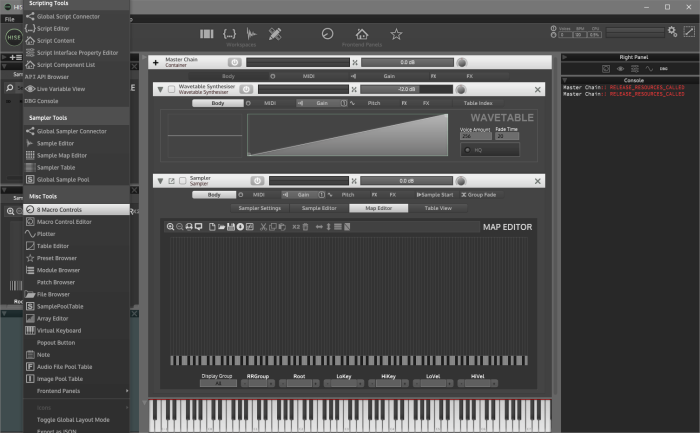 The update to the open source framework for sample based instruments includes a new interface designer and improved iPhone support.
Changes in HISE v1.5.0
New Interface Designer.
Improved iPhone support.
Jumped to JUCE 5.
Support for Visual Studio 2017.
Added Sample archiver for easier distribution of HLAC monoliths (v1.1.2).
Moved streaming engine to hi_streaming module for standalone usage in C++ projects (v1.1.2).
Fixed multiple voice starts in SynthesiserGroups (v1.1.2).
Added some debug logging tools (v1.1.2).
Fix inactive interface for exported audio FX (v1.1.2).
Other minor fixes (v1.1.2).
Precompiled binaries for Mac OS X and Windows are available, along with the source code.
More information: HISE