Isotonik Studios has announced the release of a free Lite Edition of Samsara, the granular looping device for Max for Live by Dillon Bastan.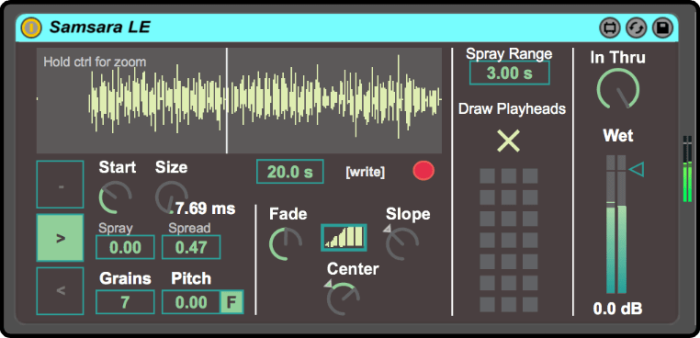 Dillon Bastan first two releases of IOTA & Ecosystem were massively well received, he quickly followed up with Samsara a Customised Granular Looping MaxforLive device which brought him a legion of new fans.

Samsara LE is the free introduction to Dillon ands granular looping. Unlike it's fully featured brother Samsara, this Lite Edition is a stripped down back to basics affair.
Samsara LE is available for download from Isotonik Studios.
More information: Isotonik Studios / Samsara LE