Heavyocity Media has announced the release of VENTO: Modern Woodwinds, a new cinematic woodwinds virtual instrument for Native Instruments Kontakt and Kontakt Player.
Like its string and brass predecessors NOVO and FORZO, VENTO is Heavyocity's answer to the traditional; in this case, delivering a fresh and original take on what woodwinds are capable of in modern scores.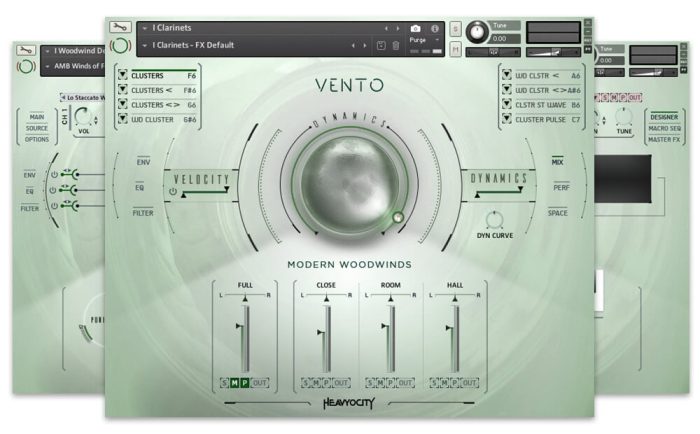 Featuring over 160 organic articulations, 100 hybrid snapshots, and 400 tempo-synced loops, VENTO is brimming with musical possibility, transforming conventional woodwinds into a deep well of cinematic inspiration.
"We developed this instrument to have unique ensembles, unique instruments, and unique articulations," said Neil Goldberg, Partner and Sound Designer, Heavyocity. "Because we wanted VENTO to create an inspiring canvas for composers to morph these rich woodwinds sources into dynamic and evolving hybrid cues."
From the growl of Contrabass Ensemble Swells (contrabass clarinet and contrabassoon) to the unnerving suspense of High Ensemble Flutters (piccolo, flute, clarinet, oboe), VENTO embodies the lyricality and complex textures your modern scores require. VENTO is the new must-have for hybrid scoring. This is orchestral woodwinds: redefined.
As a powered-by-Kontakt instrument, VENTO offers all playback and sound-shaping functionality through the full version of Kontakt or the free Kontakt 6 Player.
VENTO is available at the intro price of $349 USD from Heavyocity and distributor Plugin Boutique until November 17th, 2019 (regular $449 USD).
An additional $50 USD discount is available to owners of NOVO or FORZO.