Homegrown Sounds has released SoundScaper II, a free effect plug-in for Windows and Mac.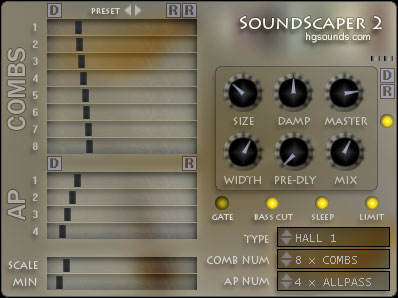 SoundScaper is versatile and great for comb effects, reverbs and endless delays. It is has been included in most of my synths over the last couple of years.

There are only a few presets at the moment, please feel free to send me some if you come up with any good ones.

There are lots of randomizers as usual to make using SoundScaper a fun and creative experience! It is not advisable to use the plug in any active projects yet as it may change before official release, but I'd love to hear some feedback especially from Mac users.
SoundScaper II beta is available as a freeware VST effect plug-in for PC and Mac (Intel).
More information: Homegrown Sounds