Plugin Boutique has launched a sale on Instascale, offering 86% off on the MIDI processor plugin that allows you to explore the world of scales and expand your creativity in a way that you never have before.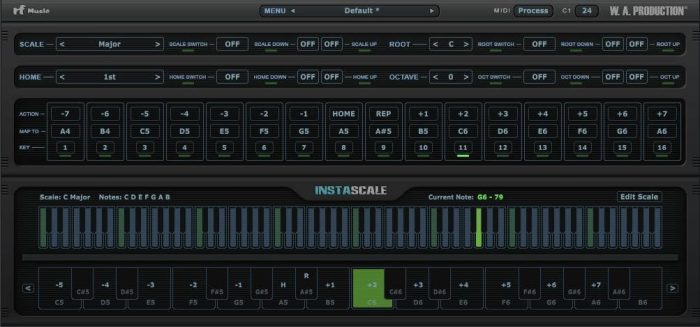 Instascale is a newly invented, scale oriented instrument with only 16 keys to play with. But wait, is that enough? Turns out it's more than enough. Unlike the standard keyboard instruments where each key can only play a single note, Instascale has a set of smart keys, each one capable of playing different notes. The new note will be based on the given scale, last note's position and the action of the key assigned to it.

Instascale is available as a MIDI processor plugin that can be used in any DAW that supports VST instrument plugins (with MIDI routing) or AU MIDI effect plugins, given you the freedom to play any instrument you choose without any limitations regarding the sound and hardware.
InstaScale (VST/AU) is on sale for only £7.50 GBP / $9.90 USD until April 1st, 2019.
InstaScale users can also upgrade to the InstaSeries Bundle at a 66% discount during the promotion.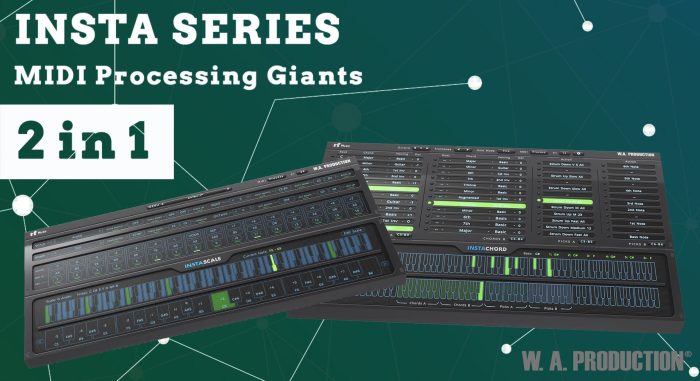 We've combined our most powerful resources InstaScale and InstaChord into one fantastic package. Now with ease, you can access the missing link in that perfect scale or brilliant chord progression

Explore your innermost creativity and rekindle your inspiration with endless combinations and possibilities. Both plugins are user-friendly, clearly labeled and easy to navigate. Since they are lightweight they won't devour your CPU.

As a professional with time restrictions and deadlines who has time to sit and play the guessing game or looking up what the 4th degree of an A major is? Or what the 3rd chord in C major is? Get the perfect scale and the perfect chord in an instant with InstaSeries.
The bundle with InstaChord is on sale for £23.95 GBP / $30 USD.
More information: W.A. Production