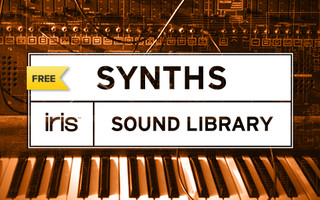 iZotope has announced that the Iris Synths sound library is available to download at no cost.
Deep within the four gigabytes of the Iris Sound Library, there lies a treasure trove of samples from vintage and extremely rare synths.

Lovingly recorded by our friends at GForce software, these samples include the sounds of legendary favorites like the ARP 2500, EMS VCS3, the Korg PS3100, the Yamaha CS-80, and the Logan String Melody. Our Synths sound library brings these beloved synths into the spotlight, mixing and matching their harmonics to create a broad array of "hybrid" instruments that reimagine your synth possibilities.

The result? Highly musical synth patches for Iris that are ready to roll into your next song…for free!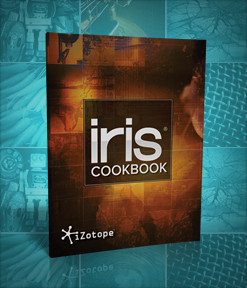 iZotope has also announced the Iris Cookbook, a free digital book featuring different recipes designed to help you explore some of the musical possibilities Iris has to offer, from spectral selections to special effects.
Want to create that iconic Phat Bass sound? Achieve the perfect Classic Wobble?

This cookbook will help you add flavor to your Drum, Bass, Guitar tracks and even more using Iris.

Download the free Iris Cookbook and the follow-along Iris Cookbook presets.
More information: iZotope