The popular audio recording podcast, Joey Sturgis Forum Podcast, has relaunched as the Unstoppable Recording Machine Podcast and is currently posting episodes for free on iTunes.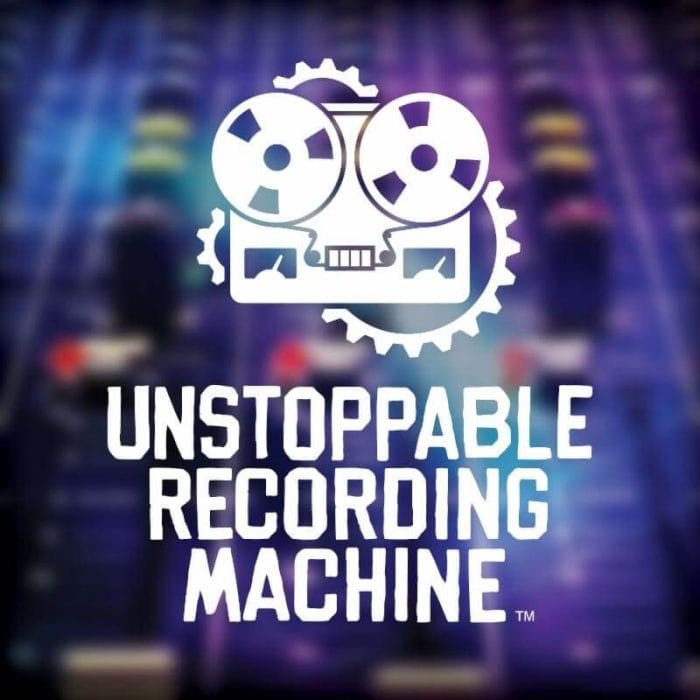 Hosted by acclaimed producers Joey Sturgis (Asking Alexandria, Of Mice & Men), Eyal Levi (Chelsea Grin, Monuments) and Joel Wanasek (Machine Head, Vinyl Theatre), the URM Podcast is the best place on the web for audio engineers of all levels to get information, inspiration and actionable insights from the URM team as well as a slew of special guests.

"We do this because we wish it existed when we were starting out," commented URM co-founder Eyal Levi. "We're giving people access to the kind of unfiltered shop-talk conversations that were previously only available if you were one of the lucky few who worked at a top of the food chain studio. We have listeners on six continents, and they've told us that these conversations help them stay motivated, inspired, and pick up tricks that you simply can't learn anywhere else."

Stay tuned for more information on Unstoppable Recording Machine and the URM Podcast.
To celebrate the relaunch, URM is offering new and current listeners the chance to win a pair of Focal Alpha 80 studio speakers simply by subscribing to the Podcast on iTunes and following URM on various social media.
Head over to: https://urm.academy/getfocalspeakers/ for more information on how to enter and increase your chances to win.
More information: Unstoppable Recording Machine