Kilohearts has announced the release a Rack Extension version of its Disperser phase shifting plugin.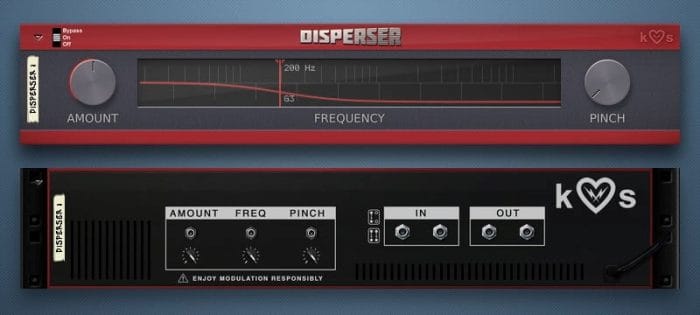 "Disperser is one of those plugins that are easier to use than they are to explain", says Anders Stenberg, CTO, "but once you've opened the lid on it, it tends to find its way into your tracks all over the place."

From acting as a novel take on transient shaping to helping increasing perceived loudness of a sound, Disperser can be a subtle secret sauce in the mix or a big booming kick in the face.

Nik Roos of acclaimed producer trio Noisia says, "Disperser is one of those plugins that does something you probably didn't think was possible, until you hear it."
Disperser RE is available for purchase from the Propellerhead Shop, priced at 39 EUR/USD. Disperser is also available as AU and VST plugins from Kilohearts, priced at 35 EUR.
More information: Kilohearts