Klevgränd has announced an audio effect development environment called Krets.
The modular environment can be used in any DAW compatible with the AudioUnit or VST format. It was made exclusively for internal use to prototype plugins and quickly test DSP ideas. Now Klevgränd wants to let real users try it out, aiming for the release of an official product.
The application is based on a set of modules that can be connected in different ways, where focus is on low level audio DSP processing. There are (almost) no ready-made effects to hook into an audio stream, the purpose is for the user to create these more or less from scratch.

By combining mathematical expressions and functions (available as modules) a plethora of audio effects can be created, anything from a compression algorithm to generative soundscapes.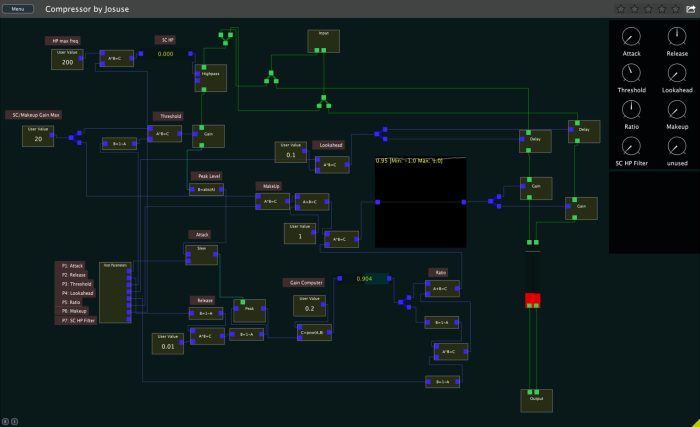 While parts of the functionality (and design) will most likely change, you can currently try the alpha version of Krets and provide Klevgränd with suggestions for features and feedback about the whole idea.
Krets requires an internet connection and a user account at Klevgränd to run.
More information: Klevgränd