Korg has announced that its award winning KORG Gadget music production iOS app is soon to be released for the Mac.
Gadget for Mac includes Zurich and Rosario, two new audio track gadgets that allow you to record audio and import existing audio files.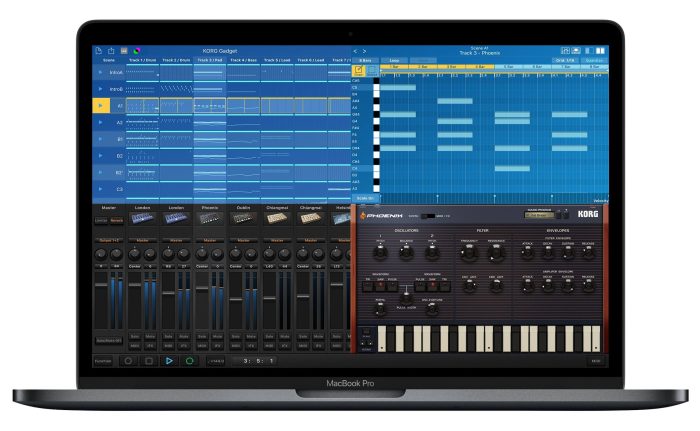 Building on the smooth operability and intuitive user interface of the iOS version, "KORG Gadget for Mac" provides a new dimension of inspiration for every creative artist. The Mac version also comes with "Gadget Plug-In Collection," a magnificent collection of plug-ins that support AU, VST, AAX, and NKS.

With KORG Gadget, you can use the Mac version at home and the iOS version when you are mobile, letting you enjoy a seamless workflow and ideal music production experience. The care that KORG has paid to hardware instruments over more than 50 years of experience has been channeled into the powerful cutting-edge musical software that is KORG Gadget.

Now, the ultimate all-in-one music production studio extends its scope to a new platform and brings a new level of music making for Mac users everywhere.
Gadget for Mac features
A full collection of Gadgets. The full lineup of all gadgets is included as standard.
Long-awaited audio track support is provided, allowing you to record vocals or guitar.
An intuitive four-way split user interface takes advantage of the large screen.
All gadgets are provided as plug-ins. "Gadget Plug-in Collection" is included.
Shared projects can be synchronized between the Mac version and iOS version via iCloud.
Powerful interoperation with Ableton Live. Data can be exported completely, including the sound settings of the gadgets.
Korg Gadget for Mac will be available soon.
More information: Korg / Gadget for Mac