Krotos has announced a permanent price reduction for its Dehumaniser product range, making it accessible to a much wider range of sound designers and audio enthusiasts.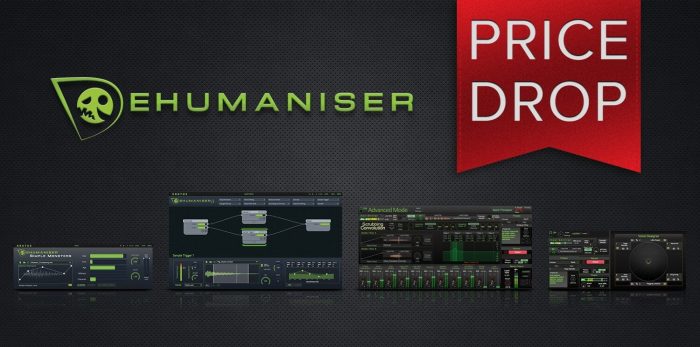 The price drop includes Dehumaniser 2, Pro Extended, Simple Monsters and Lite.
Dehumaniser 2 is a powerful vocal processing tool perfect for a range of vocal effects, from monsters to robots and many more.

Utilising incoming live or pre-recorded signals, the software allows you to rapidly create seamlessly layered effects by using presets or dive right in to customization by linking virtual patch cords to interactive effects modules.

Dehumaniser 2 features proprietary effects like Scrubbing Convolution and Spectral Shifting that deliver dramatic results and offer totally new avenues for creative design.
The new pricing is as follows (ex. VAT):
Dehumaniser 2: 329 EUR.
Dehumaniser Pro Extended: 119 EUR.
Dehumaniser Simple Monsters: 79 EUR.
Dehumaniser Lite: 39 EUR.
More information: Krotos