KVR contest entries
Every month musicians with different backgrounds and skills compete in a contest in the KVR Music Cafe forum.
Each contest has a theme which encourages people to be creative and makes it all the more fun to see what everybody comes up with. You can't argue about musical taste so even though there are some truly gifted people competing, every entry has a good change of getting some votes.
Thanks for listening and I appreciate critique. Any feedback is welcome!
Note: because of contest rules, most songs are in 128kbit mp3 format and limited to a maximum length of 2 minutes.
I just want to bang on the drum all day – June 2010
Drums please! So for this contest we were supposed to make a composition with instruments that are percussive in nature only. Vocals were also allowed.
What seemed to be a pretty straightforward idea brought some questions about what makes a percussion instrument (piano wasn't allowed), but in the end I think everyone did pretty well. Check the original submission page here.
I was in a bit of a drum & bass mood when this contest came along. The result, about one and a half minute of amen breaks, 808 kick bass, and a glockenspiel.
core – one day 2.3 MB mp3
Placed 5th out of 33 entries
Free for All – May 2010
I guess this was just what I needed to get back into the contest, a free for all.
You may use any musical genere, and any musical device at your disposal
For this I tried to capture a feeling along the lines of the image below.
Although the contest songs are now limited to a maximum of 3 minutes (instead of 2), the song still came out a little short, hence the title "truncated".
core – truncated 4.1 MB mp3
Placed (joint) 2nd out of 36 entries
Rock – October 2008
It's been a while since I entered the contest, but this month I read the theme and got the idea to do a Sonic Youth type rock track. It came out way mellow and sounds quite poppy for a rock song, but in the end I was pretty pleased with it anyway.
core – ballpark 1.8 MB mp3
Placed 6th out of 38 entries
Speed – June 2008
How to convey speed in a song… After briefly considering doing a Napalm Death type track I decided to go orchestral instead. I named this track "bugs" since it felt like little creatures running around.
EV wrote a nice description of this piece in the contest gossip thread:
Part of the soundtrack for a new Disney Pixar animated feature?
It's a short track since there was a 1 minute time limit for this particular contest.
core – bugs 0.9 MB mp3
Markleford, who ran this contest, decided that everyone got 1st place. Psy-T took the time to count the votes and so it looks like I came in on a shared 8th position.
Placed 8th out of 42 entries
Get Down, Get Funky – April 2008

Uh-oh! You know what they say about us white kids and the funk (no that's not me in the pic). I have to admit this is one of the worst entries I ever wrote for these KVR contests. Totally uninspired, only had about an hour to do the track and I submitted it even though I didn't like it much myself. I was surprised to see I even got some votes (might have to do with the weird/new voting system for this month).
Don't say I didn't warn you…
core – on the beat 1.7 MB mp3
Placed 11th out of 30 entries
Others did some awesome work work which I can't leave out here: Oddbod's Gotta Be Yourself is sweet as honey (reminds me of Tek9/4Hero), jens' prinziphoffnung takes a new approach to old-skool in School's out forever, and Of Wars and Winds by Zeoy feat. Dacaumodo simply should be on the radio imho. Lovely!
Cover KVR – February 2008
If you've never visited the KVR Music Cafe before, you should. You'll find tons of great tracks in pretty much any genre to listen to (including top quality productions which make you wonder why you're still buying music).
So there was plenty to choose from for this month's theme: a cover from an artist at KVR.
I decided to do a track called The Clearing, one of my favorite songs by Barnadine.
Barnadine's songwriting and performance skills are amazing, and working on this seemingly simple track made me aware of this all the more. I initially tried to perform the music on guitar, but I couldn't get the feel right (used Reaktor instead). I still need to get a proper mic, so the vocals sound quite bad, but obviously I couldn't do this song without them.
core – the clearing 1.8 MB mp3
Placed 2nd out of 35 entries
BPM – January 2008

The new year starts of with a bit of a free for all.
Your comp this month should be at 156 bpm (beats per minute)
Not a beat more, not a beat less. Any style, and any instruments may be used.
156 bpm sounds like slow drum & bass to me, so I tried to do something that would make it sound faster than it actually is. A fast and furious bass battles it out with an old skool drum break in Kontakt. For melodies I used the lovely Oatmeal (with some of my own patches), LazySnake (keys) and Reaktor.
Unfortunately I didn't pay attention when encoding the mp3 and I submitted a mono file… (I've posted the stereo file here instead).
core – onefiftysix 2.2 MB mp3
Placed 7th out of 52 entries
Strange and Beautiful Combinations – November 2007
Being the winner of the October contest, Paulie Phonick got to choose the theme for this one. Paulie wrote:
Oxymorons, contradictions, unusual blends – but not just intermixing for the sake of it. The resulting piece should not just be a random bunch of mismatched stuff, it has to really work musically.
–Paulie
My entry tries to blend some styles together, not terribly unusual, strange or beautiful really… See what you think!
core – the orchestral lite 1.6 MB mp3
Placed 10th out of 39 entries
Next Month's KVR Contest theme should be… – October 2007
Say what?
For the month of October, your entry will tell us what you think next months theme should be.
Oh okay, I thought I heard somebody say free for all.
One restriction to this theme was to use a plug-in from the Developer Challenge 2007. I use these type of plug-ins all the time so I didn't think that was going to be a problem, but funnily enough I ended up just using TinyEQ on some tracks…
Anyway, I wasn't very motivated to come up with something. I just played around with MrRay a bit and put in a lo-fi sounding beat. It needed something though… vocals!
I thought I'd see if someone was up for a collaboration and Mellotronaut (Chris Bader) was glad to give it a go. I sent him a rough mix, and he came up with lyrics and suggestions right away. I think we worked things out in just a day or two.
I'm very pleased with the result, so thanks Mello for working with me on this one!
core and mellotronaut – sandbox 1.8 MB mp3
Placed 5th out of 34 entries
YRUme – September 2007

Can you sound like someone else? The theme this month was to emulate a band or artist, without actually doing a cover of one of their songs. Since I was on vacation most of September I dropped my initial idea to do a Dinosaur Jr. or Sonic Youth type song (my studio isn't set up for this type of recording really). Instead I wanted to have a go at sounding like BoC, but I must admit I didn't quite get there in the end. My track sounds too clean and nice, but hey.. I liked the way it came out so I left it like that.
core – boards or hollandia 1.8 MB mp3
Placed 21nd out of 50 entries
Form – August 2007
The idea was to compose a piece that falls into one of the following musical forms:
ABA
ABAC
AABA
So, I chose one (can you guess which form I picked?) and decided to try and record some vocals for it as well, since I picked up a cheap Akai mic at a junkyard sale. The lyrics are in Dutch so I'm sorry if you don't know what I'm singing about.
core – onzekerheid 1.8 MB mp3
Placed 4th out of 44 entries
5 Years – July 2007

June of 2007 marked the the 5 year anniversary for Markleford's continuous contributions to the KVR Music Contest. So for this month the idea was to create a musical piece that pays tribute to Markleford.
Markleford has done many memorable tracks in the past five years, but a personal favorite of mine is actually the one marking Markleford's 5 year anniversary, Five Year Waltz to Suicide.
My tribute started out with this song as an inspiration, originally doing the theme melody with a piano soundfont. I later replaced the piano by a nice Synth1 patch from one of Ouroboros' Synth1 banks, and recorded a Squier guitar (japanese silver series) for the bass sounds. (I lowered the samples 1 octave after recording).
Unfortunately my project file got corrupted beyond recovery after a computer crash just when I was almost finished with it, so I had to redo the whole thing. It came out a bit different but still has the intended vibe.
core – five 1.7 MB mp3
Placed 10th out of 45 entries
Free For All – June 2007
I'm not surprised I had trouble finding my way to this months entry. Free for all means there aren't any restrictions, which was quite a challenge. I tossed a few ideas before the final entry took shape.
It features some guitar (Squire Silver Series, Japan) I recorded through a Behringer V-Amp 2. I had fun making it, but it was hard labour compared to other months!
core – summer breeze 1.8 MB mp3
Placed 7th out of 65 entries
3 – May 2007

The object of this contest was to compose a musical piece where only 3 (maximum) instruments can be heard at any given time. I used drums/beat, strings, lead and bass (done with Bella) and some samples from Pat Novak, For Hire (link to radio broadcast samples here). Originally I had a much darker sounding idea, using lots of Atlantis filter on the drums, but when I added Bella to the mix the drums were a bit too distracting so I changed them.
core – mister brown 1.8 MB mp3
Placed 13th out of 65 entries
Midi Madness: Take this and…. – April 2007
The idea behind this contest was to take a MIDI file, and use it as a basis for your own track. There were 4 MIDI files to choose from, but I just downloaded one and took a shot at that.
I didn't change much to the original score (I didn't read the instructions very carefully, I guess I could've been much more adventurous) so you should be able to hear the resemblance to the original quite easily.
core – off the road 1.7 MB mp3
Placed 22nd out of 43 entries
Flashback – The 70's – March 2007

You'd think it wouldn't be so difficult to do a song with a 70's feel right? Well, if you narrow it down to the Progressive Rock genre it becomes slightly harder (at least for me!). Musically, I grew up in the 80's, missing the peak of progressive rock. Now there are many subgenres, and even bands like Tool, Radiohead and Primus might be considered to be progressive rock. But, back to the 70's!
Since I don't really know the genre I just picked a song that I really like from one of the 70's popular prog rock bands, Camel. My entry didn't end up in true prog rock style and I even added some non-70's drums. At least the song itself is from 1975… (I originally intended to do something on my guitar, but I decided against it since I wouldn't be able to do it the way I'd want it to sound, the original is just so great).
core – the snow goose 1.6 MB mp3
Placed 28th out of 48 entries
To Love or Not to Love – February 2007
I didn't feel like sharing a song for my true love for this competition…
Instead I made a song about what I often like in music: simple things.
core – simple things 1.8 MB mp3
Placed 19th out of 44 entries
Pedal Your Point – January 2007
Pedal point? Before this contest I didn't even know what that meant, but I've used the technique (unconsciously) in some music before.
For my entry I made a simple bass line and added some nice pads. The percussion was treated with some glitch/mangle type plug-ins like JackDark's Nuclear Cranium and Cormac Daly's Thaw. I sliced a beat for some extra drive on the beat and spiced it up a bit with a simple soft melody.
core – rain 1.7 MB mp3
Placed 15th out of 58 entries
Collaboration: KVR Anthem – December 2006
KVR's last contest of 2006 was collab time. We were to:
submit a musical composition that is evoking and eulogizing the history, traditions, struggles and triumphs of its people here at the KVR contest
I teamed up with rockstar_not for this task. He came up with an idea to do a Sigur Rós type song and combining that with lyrics that come straight from the KVR forums. I did some beats for it, and rockstar_not mixed it all together. Have a listen and see if you can find some typical KVR in this track.
A Corner Sock Trot – Thanks KVR Dank 1.8 MB mp3
Placed 15th out of 36 entries
Eat Me – November 2006

How do you create a musical piece that describes your favorite food group if you're not singing about it? I don't really know, so I just tried to express the feeling I get when I eat some good hot peppers.
A bit sweet and spicy at first, but all of a sudden the kick comes! The heat on your lips, the back of your throat… Almost too much too handle. But don't drink water, it won't help! Then the heat dies down a bit and just lingers on (which can take a long time, but hey, I only get 2 mins in these contests).
core – peppers 1.7 MB mp3
Placed 25th out of 34 entries
Instrumental – October 2006
Say what? No vocals? So what's different?!
Well, it seems I had a harder time coming up with something for this months entry maybe just because I usually do instrumentals anyway.
I had to toss a few ideas and ended up doing something not terribly exciting. Most sounds in this one come from the amazing freebie URS entered in the KVR Develop Challenge, Triple Cheese. Make sure to try it cause it doesn't sound that cheesy at all!
core – instrumental 1.8 MB mp3
Placed 24th out of 43 entries
The World! – September 2006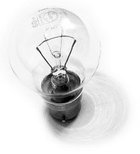 Trying to capture where I'm from wasn't so easy. An attempt to translate a piece of industrial history of the Dutch City of Lights into sound by something that was to feel like working at a light bulb factory worked out quite well, though it came out a bit eastern sounding.
core – light bulb 1.8 MB mp3
Placed 25th out of 34 entries
Back to School – August 2006
So this was about education. I tried to teach some Mohawk (no it's not me, but the voice of Peter "Kwiter" Greci).
core – mohawk 1.8 MB mp3
Placed 21st out of 41 entries
Genre Hybrid – July 2006
Going for some combination of acoustic guitar with disco, but ended up not entering this month since I wasn't going to be around for the voting. First time I tried to include some guitar recordings and it didn't come out half bad, which is why I figured I'd list the track here anyway. (Also exceeds the 2 minute maximum a bit but since I didn't enter the contest I didn't take the time to fix it)
core – oh well 1.9 MB mp3
Placed N/A
Fight! – June 2006
I guess I was having a bit of a fight with myself with this entry. The theme was simply "Fight!" so the obvious route was to include some fight samples from some cool Bwuce Lee type movie. I ended up with a dramatic scene of TV show where a dog was dying (if I remember correctly, I recorded that soundclip years ago) and added some beatboxing to that. I continued to battle this entry and then turned it into some dark drum & bass intro and it finally resulted in going nowhere really. Oh well, I fought the fight.
core – thirst 1.8 MB mp3
Placed 40th out of 50 entries
Ugly Babies – Februari 2006
This month was about turning off your self-moderation and just try something you usually wouldn't.
I came up with a mix of some of my older material and basically made it into something new by adding certain elements and slapping it all together without trying too hard to make it all sound perfect.
core – garbage collector 1.8 MB mp3
Placed 31st out of 55 entries
Looking for more music?
If you're interested in some of my other music you can check here.