Legowelt has announced the release of a free Korg Electribe ER1 Drum Synthesizer sample pack.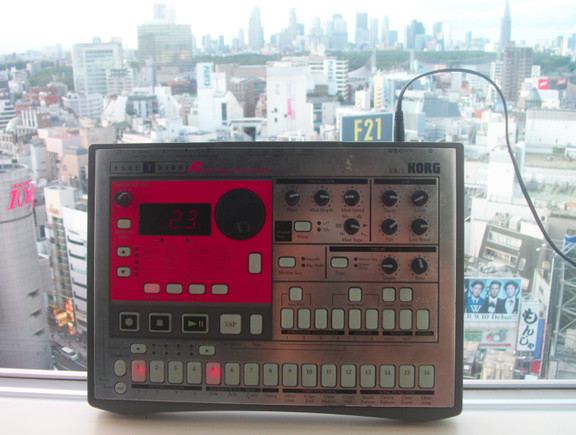 When I was in Japan last month I made a samplepack from my Korg ER1 drumsynthesizer in my hotelroom.

The Korg ER1 is a "digital virtual analogue" drumsynthesizer from 1999 This is basicly a drum machine with a special synthesizer to make your own drumsounds. It has a XOX style sequencer and the classic cool late 90s Korg pweieieieieuuuu delay effect.

And here is the sample-pack with 150 wav samples from this machine, all free for U!
Earthshaking Bassdrums, crispy snares, audacious claps, sizzling hihats, warbly FX + lots more!
The sample pack is available to download at Legowelt.
More information: Legowelt