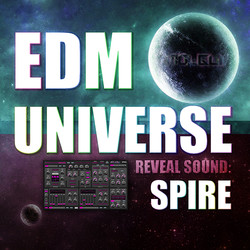 Loopbased has announced the release of EDM Universe for Spire, a soundset by Molgli for the Spire synthesizer instrument from Reveal Sound.
'EDM Universe' is a spectacular soundset for Sound Reveal's Popular synthesizer 'Spire'. Radiating with 70 cosmic presets, all specially crafted by Molgli for the vast EDM spectrum; Dance, Dubstep, House, Progressive, Trance, etc.

Harness the power of this supernova soundset, with each sound designed to provide the professional elements you need. With this soundset added to your library, you can bend the laws of phyics and become the master of the universe. Don't be bound by your dimensional barriers, get this soundset now.
The soundset is available for purchase for 24 EUR.
Loopbased has also introduced 11 new packs from its partners, including titles by Kryptic, D.A.H. Trump, Undisputed Music, Big Citi Loops, and more.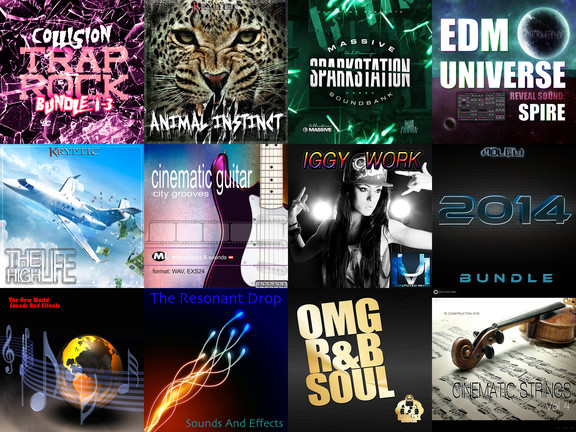 New packs at Loopbased
Sparkstation: Massive Soundbank by D.A.H. Trump – New year. New sound. Sparkstation is a bundle of 70 lush, rich sounds, carefully crafted with the special intention to inspire you as you build your dream orchestrations. Your limit is your imagination.
The Resonant Drop by Sounds and Effects – 'The Resonant Drop' is mostly intended for that more disconcerting, cyberpunk, perhaps even downright scary future-vision. This pack contains over 1 GB of pristine 24-Bit samples.
Animal Instinct 3 from Kryptic contains three Hip Hop Construction Kits that include WAV, MIDI and stand alone Reason 5.0 files to make your production process even easier.
Cinematic Strings Vol 4 brings you 10 new Construction Kits by Nano Musik featuring Orchestral loops suitable for everything from film scores to game sound-tracks and more.
Iggy Work by Undisputed Music brings you five awesome Construction Kits inspired by Rap superstar Iggy Azalea. With high quality drums, synths, and horns this pack delivers you all the elements you need to construct Urban hits.
Cinematic Guitar City Grooves is a brand new library being offered by Magnaloops & Sounds. Especially for ambient music, TV, sound design, games, documentaries, movie trailers and advertising.
OMG R&B Soul kicks off a new series from Gorillaz Samplez, bringing you 5 soulful Construction Kits inspired by the biggest names in R&B and Soul. You'll find drum tracks, individual drum hits and all essential melodic elements.
The High Life from Kryptic contains five Trap and New School Hip Hop Construction Kits that include WAV, MIDI and stand alone Reason 5.0 files to make your production process even easier.
The New World is the ultimate collection of hard-to-find Ethnic instruments for Reason ReFill, Logic Pro EXS24, and Kontakt'. You'll find thumb pianos, meditation bowls, elephant tusk horn, shark calling rattle, stamping tubes …
Collision Trap Rock Bundle Vols 1-3 from Big Citi Loops is one of the most unique bundles on the market. Have you ever heard Trap with real guitars and drums? Well the sounds are here, giving you Trap with that rockstar, radio feel.
Molgli 2014 Bundle – Molgli is proud to present his '2014 Bundle' package, consisting his top releases for 2014. Be sure to grab this money saving bundle to add more ammunition to your library.
The packs are now available for purchase as a download at Loopbased.