Looptone has launched a new sample pack titled Hip Hop Digger, a new collection that sees Lack of Afro pull out all the stops to bring you the ultimate crate digging session.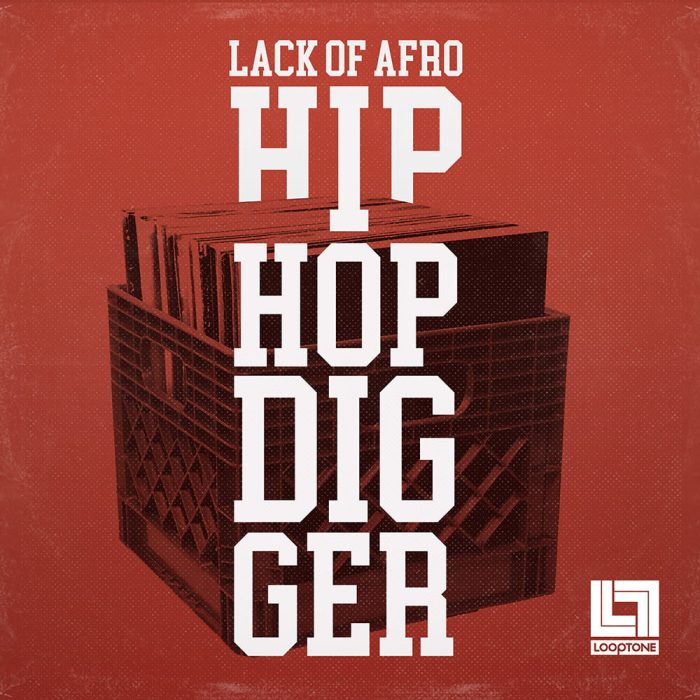 Weighing in at 966MB, Hip Hop Digger is a lovingly crafted collection of seven complete classic-style funk and soul audio construction kits, each comprising up to 54 loops, and all performed 100% live by Lack of Afro and his crack team of musicians. Instrumentation includes acoustic and electric guitar, electric and synth bass, electric piano, organ, horns, drum kit and percussion; and the parts for every instrument within each track are divided into multiple sections – intro, main groove, bridge, etc – for ease of reconstruction and remixing, and sampling variation.

Everything in Hip Hop Digger has been recorded to tape through a fully analogue signal chain – vintage preamps and EQs, Urei 1176 compressors and EQs, spring reverbs, Alice 1228 mixing desk, 1911 Bechstein uprght piano, 1950s Premier drum kit and more – for an authentic, beautifully saturated retro sound. And there's plenty of variety in the tracks themselves, from the tight pocket of Balcony and virtuosic bass work of Messin', to Cumbia's laid-back Latin flavour and the funk-rock fusion of Church.
The pack includes:
53 Percussion Loops.
36 Drum Loops.
50 Keys and Synth Loops.
15 Piano Loops.
3 FX loops.
25 Bass Guitar and Synth Loops.
3 Mixed Instrument Loops.
30 Guitar Loops.
2 Tubular Bells Loops.
9 Horn Loops.
1 Chime Loop.
1 Arp Loop.
2 Mandolin Loops.
Hip Hop Digger is available from Loopmasters for £24.95 GBP.
More information: Looptone