IK Multimedia has launched the Miroslav Philharmonik 2 Special Sale, offering a 50% discount on the orchestral collection featuring over 2,700 instruments.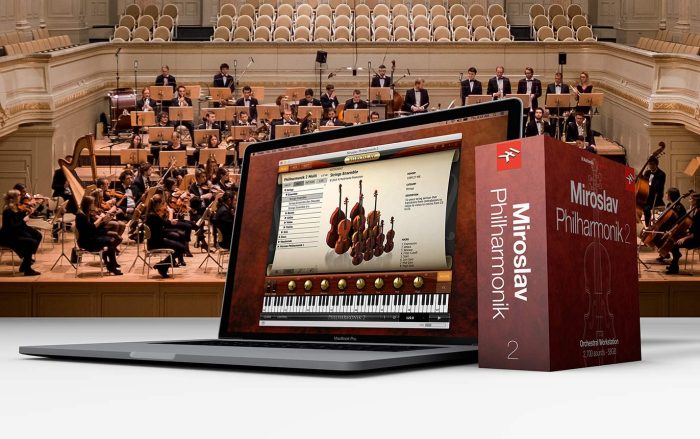 This month, we bring to you a very special sale. We're offering the most emotional orchestra collection ever, Miroslav Philharmonik 2, for 50% off the normal cost. This includes more than an orchestra's worth of sounds, giving you an expanding library of over 2,700 instruments that each have been recorded with beautiful high-resolution sound to meet the exacting standards of Miroslav Vitous himself.

Included in Miroslav Philharmonik 2, you get soaring strings, animated woodwinds and majestic brass plus a majestic 9' concert grand piano, an elegant harpsichord, stately orchestral chimes, angelic harps, a kinetic concert marimba, a warm and rich vibraphone, and a lively glockenspiel that all feature that same uniquely human touch that made the original Miroslav Philharmonik such a highly regarded classic. Add life to your tracks with the organic aura of this carefully recorded and orchestral library.
The sale includes:
Miroslav Philharmonik 2: 249.99 USD/EUR.
Miroslav Philharmonik 2 (boxed): 264.99 USD/EUR.
Miroslav Philharmonik 2 Crossgrade: 149.99 USD/EUR.
Miroslav Philharmonik 2 Crossgrade (boxed): 164.99 USD/EUR.
The offer expires August 5th, 2019. Note that you can save up to 30% more using IK's JamPoints loyalty program.
More information: IK Multimedia