ModeAudio has recently released Crystalline, a soundset featuring 50 cinematic dance patches for the Serum synthesizer instrument.
Glistening in the neon dark with 50 presets for the award-winning Serum VST synth by Xfer Records, this is a patch library with a difference – this time, we've crafted each preset using our own, handmade selection of analog synth-sampled wavetables, bringing you the fullness, warmth and depth of classic, vintage hardware to your favourite soft synth!

From full-bodied, low end-enriched basses to quaking, voice-stacked synth leads, bellowing, aquatic pads, sparkling synth chords, kaleidoscopic melodic synth presets and beyond, this royalty-free collection represents an extensive, multi-textured palette of sounds for you to call on time and time again.

This library comes complete with 24 thumping House, Techno and bangin' EDM drum loops, separated into kick and top drum rhythms, for flexibility when it comes to arranging your electronic productions and giving you instant rhythmic options the second after download.

Taking the 65 MIDI patterns included into account, ranging from misty-eyed chord progressions to bouncing Techno basses, sonorous Deep House lead melodies and more, this pack presents to you a full selection of flavourful, inspiring tools for your next production session.
Crystalline costs £14 GBP.
Also released is Vortex, a collection of ambient loops and samples.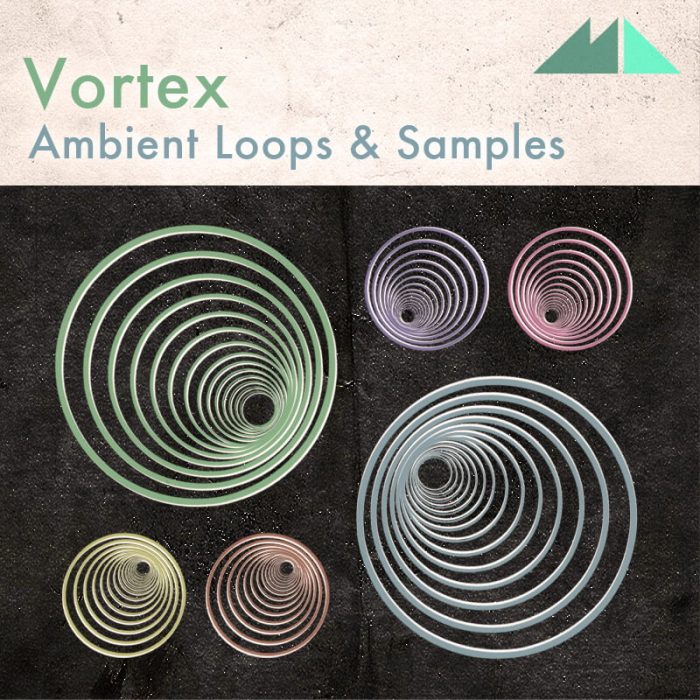 Casting layered shadows amidst burning sonic sunbeams are the 150 deftly crafted ambience loops at the very core of this sound pack, taking in the ethereal warmth of analog synth pads, crystalline depth of blurred piano chords, brimming menace of sub oscillators, gentle, organic flickering of treated field recordings and beyond.

Looping smoothly and serenely from 80 all the way up to 124 Bpm, you'll find a huge variety of sonic textures contained within, from the ethereal and orchestral right through to the haunting and scorched.

Amongst the crisp textures and oceanic washes of sound included you'll find plenty of resources ripe for floating an Ambient masterpiece off the ground, to breathing new life and energy into your Downtempo, House and Techno beats.

Also featured are 60 ambient stab samples, which will inject bright flashes of short decay tonal atmosphere into your music.
The Askew sample pack offers a collection of Hip Hop loops.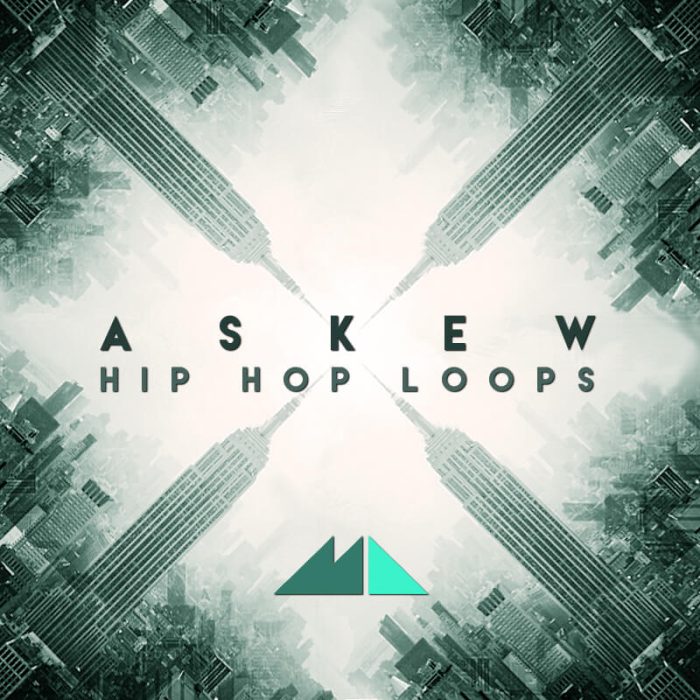 Peer inside this 516MB trove of production inspiration and you'll find glistening, metallic percussion grooves scraping alongside bass-drenched drums, smoky keys loops layered with fine films of vinyl static, ethereal, spiralling synth chords jostling with classic West Coast synth leads and far beyond.

All 150 royalty-free loops included in this collection stagger away from the restrictive confines of the DAW grid, towards a place bursting with rhythmic freedom and LA Beats-style swagger.

Heavy use of sidechaining on the synths and percussion also brings an unusual degree of movement and momentum to this library, where you'll also find warmth and texture at every turn – it's wonky, whacky and truly wonderful!

Completing the set are 59 synth tail samples, designed to bring your chosen loop to a natural decay, 117 flexible, customisable MIDI patterns and 100 head-spinning drum samples – all you need to get a deeply atmospheric, groove-centric Hip Hop beat up and off the ground just minutes after download.
The Vortex and Askew packs are £18 GBP each.
ModeAudio is offering a 30% discount on all its products during its Summer Sale.
More information: ModeAudio