Version 1.3 of the Modstep MIDI sequencer app offers AUv3 improvements, several bugfixes and complete Audiobus 3 support including MIDI and audio.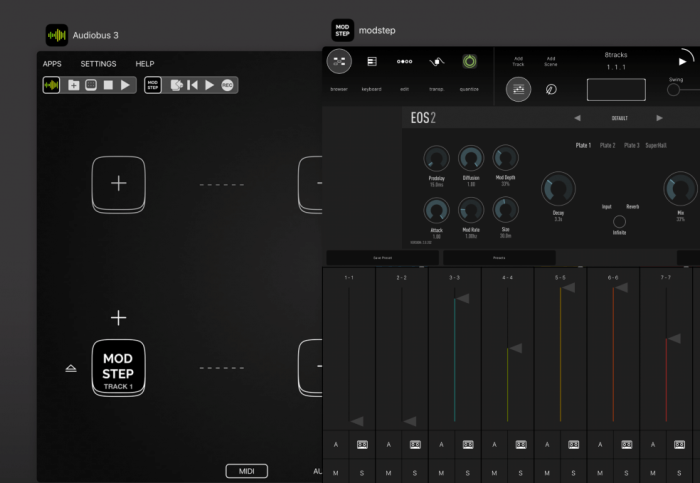 Introducing Modstep, Modulation Monster and the first full-blown MIDI sequencer for the iPad. Modstep allows you to create music and jam with your iPad and your favorite IAA Apps, Audio Units, Mac and PC software and MIDI hardware as well as the internal drum sampler and synth. Use it as the centerpiece of your setup to create and perform music on the go, in the studio and on stage.
Changes in Modstep v1.3
Fixed several smaller layout issues.
Fixed an issue that could cause Pitchbend and Modwheel assignments to be converted into unusable MIDI CCs.
Fixed MIDI compatibilty to Audiobus 3.
Modstep is available for iOS 8 or later, priced at $19.99 USD.
More information: Modstep