Multiples has announced the release of OneShot Killbot, a collection of 200 one shot sounds covering bass and lead, and the Secret Sauce soundset featuring 50 patches for Native Instruments Massive.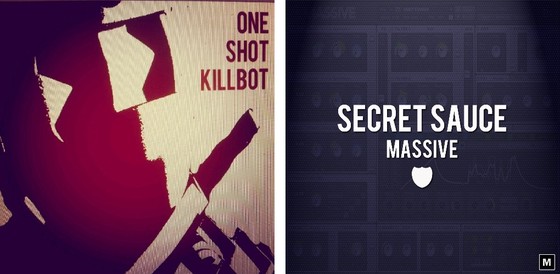 OneShot Killbot has come about due to the amount of downloads I was getting on seperate one shot sounds. I thought it would then be a good idea to offer the samplists among you some one shot sounds covering leads and basses and make them long enough for easy looping in your sampler so that full patches can be made or even resampled. OneShot Killbot is here and wants to play……….

Secret Sauce is our flagship brand for presets for some of the best synths used by many producers throughout the world. For those who have followed our 'Padded Cell' series this should come as a welcome additon to your Massive arsenal as we explore some of the more random sounds available through its interface. There are indeed many other sounds familiar to most users so for those that want to play it safe there is plenty of sounds for you also.
Both libraries are available to purchase at Sampleism.
More information: Multiples Pro at Sampleism