Musicrow has announced the release of Radio FM, an authentic radio effect for Native Instruments Reaktor.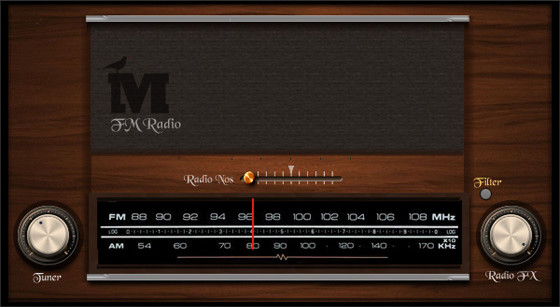 FM Radio is a Reaktor Ensemble that is designed to make audio tracks and music sound as if they are played on the radio, including the typical reception disturbances, noises and sounds of switching between stations.

FM Radio produces lo-fi effects, and can be used as a lo-fi filter, swapping between clean and distorted radio sound.
Radio FM features
An authentic radio effect.
Unique tool for sound designing.
Transition between 13 'stations', each with its own special tone.
Determine the radio noise level and the radio FM effect separately.
Radio FM is available to download at no charge.
Musicrow is also offering a 40% discount on its Golden Ensembles 3, a collection of 45 cutting-edge Reaktor ensembles. This Holiday Sale ends December 31st, 2014.