Noiiz has announced it has added some new features to the Noiiz web app, the online service offering unlimited downloads of sounds.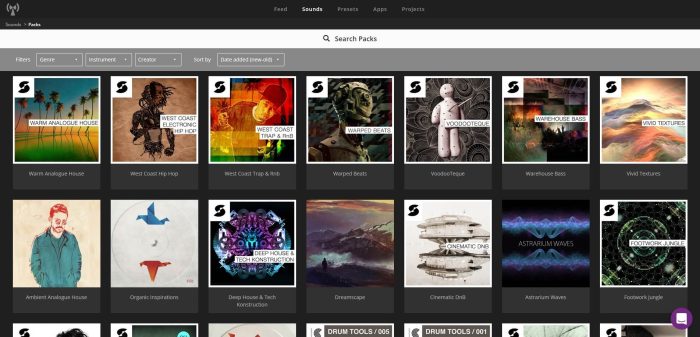 Changes to Noiiz web app
Autoplay – Click the Autoplay symbol next to the play button on sounds and Noiiz will play the next sound automatically whilst you sip your beer.
Key Commands – When using the web app, use the arrow keys to flick through sounds and the space bar to start/stop playback.
Packs show in 'My Downloads' – All packs you have downloaded now show in 'My Downloads'. Select 'Sounds' or 'Packs' to view what you need.
Easily see what you have already downloaded – Sounds you have already downloaded now show a little tick so you can easily see if you have already downloaded it before.
Browse All Sounds and Filters – We changed the layout slightly and added a link to the main Sounds page so you can easily view all sounds and filters without having to search first.
Reply to comments on Feed – You can now reply to each others comments on the feed. A little feature, but it will allow us to better answer your questions going forward.
Noiiz has also added 122 new Samplephonics sample packs and 24 packs from brand new Creators since it launched.
There's a whole lot more queued and ready to grace your next production – don't forget as an Unlimited Member you can download the whole lot without paying a penny extra!
Noiiz offers subscription plans starting at just $16.58 USD/month.
More information: Noiiz