Toontrack has announced that Ola Englund and Keith Merrow will participate in a live Toontrack Facebook Q&A on November 11th.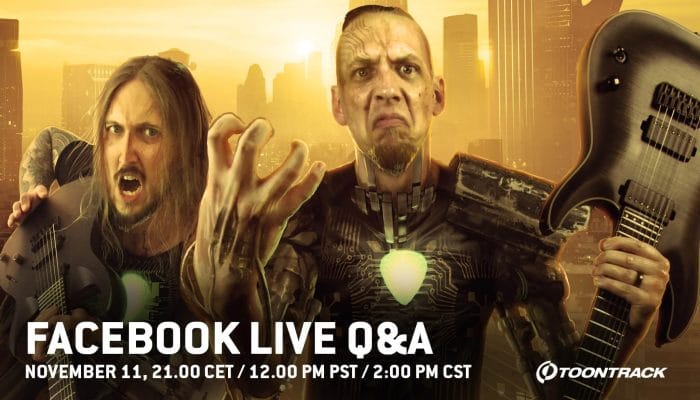 On November 11 at 21.00 CET / 12:00 PM PST / 2:00 PM CST, Ola Englund and Keith Merrow will be taking and answering questions live over at the Toontrack Facebook page: http://www.facebook.com/toontrack

Together with Andy James and Adam Dutkiewicz, Ola and Keith were featured in the brand new Metal Guitar Gods 3 EZmix Pack, an expansion for Toontrack's widely popular multi-effect mix tool EZmix 2. This marks the fourth release in Toontrack's ongoing Metal Month campaign.