KarmaFX Synth Modular
This page contains patches and sound banks for KarmaFX Synth Modular by KarmaFX.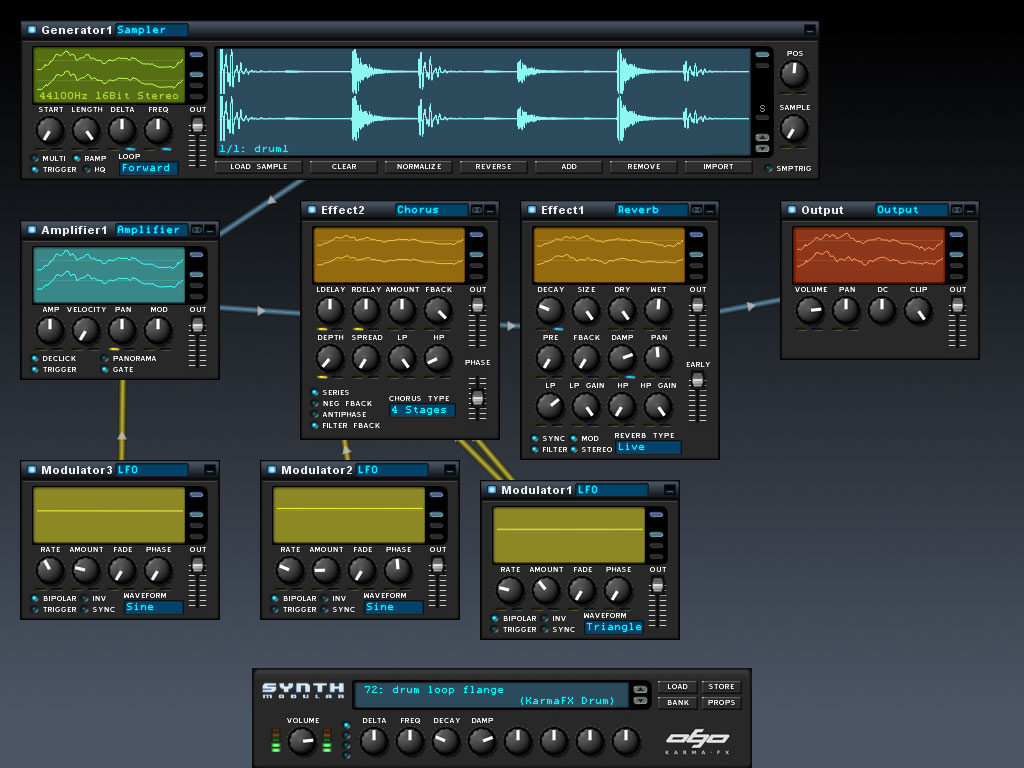 KarmaFX Synth Modular is an advanced and highly flexible Simulated Analog Modular Synthesizer and Effect Unit. Its amazing visual- and highly intuitive user interface lets you modulate just about any knob or slider by any control signal – making the soundscape possibilities almost endless.
Download patches/sound banks
Find more patches by sound designers and synths / plugins or check the latest additions.