Lallapallooza lite
This page contains patches and sound banks for Lallapallooza lite by Buzzroom.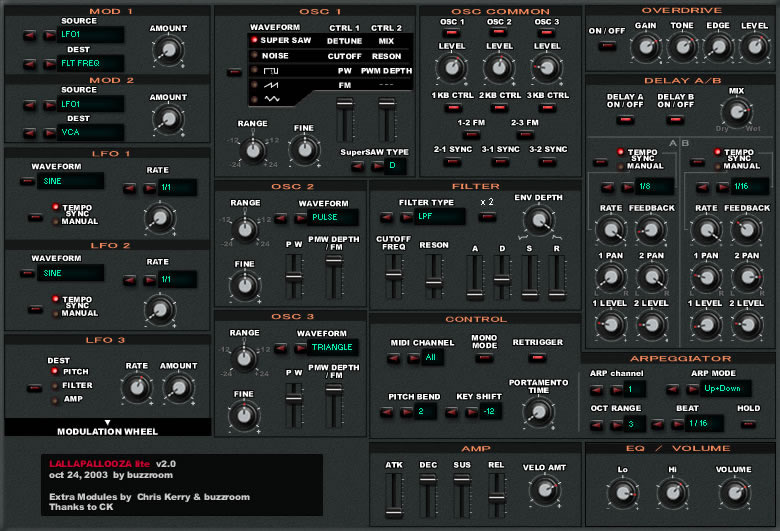 Buzzroom Lallapallooze lite is a freeware VST instrument plug-in for Windows PC.
Lallapallooza features
3 Oscillators (Osc1 has "SuperSAW" wave with 7 saw waves. 9 Types).
5 Filter Types.
3 LFO (BPMsynced / Manual, LFO3 for ModWheel), 2 Modulations.
2 Envelopes (Amp / Filter), 2 Modulations.
Effects (2 pingpongDELAY, Overdrive, EQ).
Arpeggiator, Portamento, 8 notes Poly / Mono.
MIDI automation.
Download patches/sound banks
Find more patches by sound designers, plug-ins or check the latest additions.