PoiZone
This page contains patches and sound banks for PoiZone by Image-Line.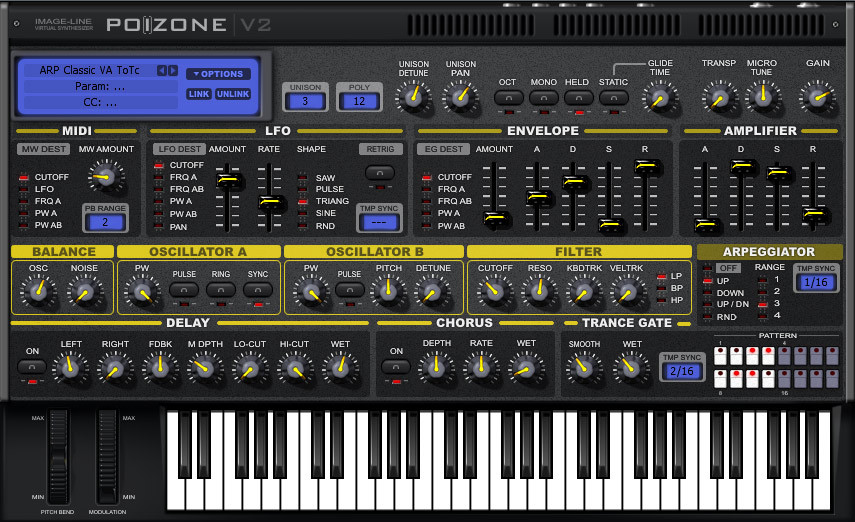 Poizone is a subtractive software synthesizer designed to bring you professional quality results, without a learning curve that hinders your creativity.

The concept behind Poizone was to design a synthesizer that had the smallest number of controls while providing the maximum flexibility and features.
Download patches/sound banks
Find more patches by sound designers and synths / plugins or check the latest additions.