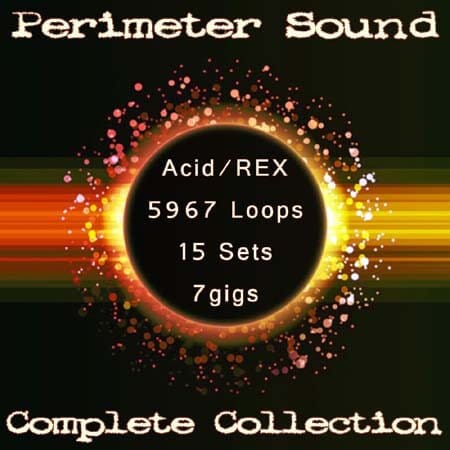 Perimeter Sound has announced the release of the Perimeter Complete Collection, a bundle of 15 sample packs.
This mega-download contains 7gigs of Acid or REX loops – 15 complete sets – 5967 Acidized .wav or REX loops total.

The Perimeter Complete Collection bundle includes the following :
*Abstract World Fusion 1-2-3
*Bio-Mechanic Beats 1-2-3
*Brain Danse
*Disturbance
*Escapism
*Field Of Visions
*Kunundrum 1-2-3
*Navarakan
*Tension Theory

Get all 12 of our independent releases + the 3 Pro Sessions M-Audio sets, for 15 total collections at a discounted bundle price. You get both the Acidized .wav and REX format links included.
The Perimeter Complete Collection is available exclusively at www.perimetersound.com for $149.99 USD. Use coupon code INTRO to get an additional 10% off through November 18th, 2015.
More information: Perimeter Sound