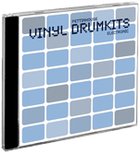 Pettinhouse has announced it will release the entire Vinyl Drumkits – Electronic for free.
Two new free kits have been released:
C64 kit – a punchy Commodore 64 SID kit.
Indastria Kit – an industrial kit very useful for hip hop and reggaeton etc.
These kits are available in NI Battery 2/3 and Soundfont format and can be downloaded here.
Visit Pettinhouse for more information.