Positive Grid has announced the BIAS Distortion, a Tone Match distortion pedal that can match your favorite distortion, overdrive, fuzz, and boost pedals.
BIAS Distortion is a distortion/overdrive pedal that will give you the best analog sounding distortion tone with cutting edge technology.

It allows you to virtually design your own distortion pedal in ways never before possible via BIAS Pedal mobile and desktop app, share and download distortion pedals from ToneCloud, plus Tone Match any real world distortion pedals.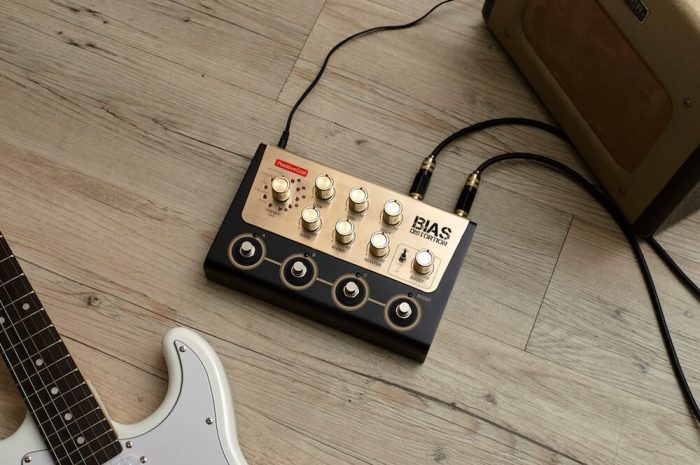 BIAS Distortion features
Tone Match — Now you can easily match your favorite distortion, overdrive, fuzz, and boost pedals' tone. BIAS Distortion integrates with BIAS Pedal's Tone Match technology – it analyzes and compares your currently selected pedal and the sound of a target tube pedal. It then executes the tonal compensation and enhancements needed to make your pedal's sound accurately match that of the target pedal.
Custom Design — For the first time ever, you can easily design and modify your custom distortion pedal at the most detailed level – from the input volume, to the distortion stages and gain control, to pre and post EQ and much, much more. You can even change the pedal's virtual guts as you would do with a real distortion pedal: modify your boost pedal's germanium transistor or tweak your fuzz pedal's silicon transistor.
Premium Components — BIAS Distortion Pedal uses only the finest quality components available. The road-ready metal foot switch, the circuit board, and each knob used are all top of the line. Enrich your pedal tone with the absolute best sound quality analog and digital has to offer.
BIAS Distortion will be available for pre-order on October 20th, 2016.
More information: Positive Grid