Soundescpae has launched Synthetica, a sound pack featuring a collection of 196 patches for Omnisphere 2 instrument by Spectrasonics, and 174 patches for iZotope's Iris sample-based synthesizer.
Synthetica features a lot of pads, as well as playable textures, poly synths, bells and a few basses.
The patches were made with over 220 sound sources, recorded from various analog and digital synthesizers: Prophet 12, Prophet '08, Sub Phatty, Virus TI, Microwave XT, Blofeld, and Nord Lead 2.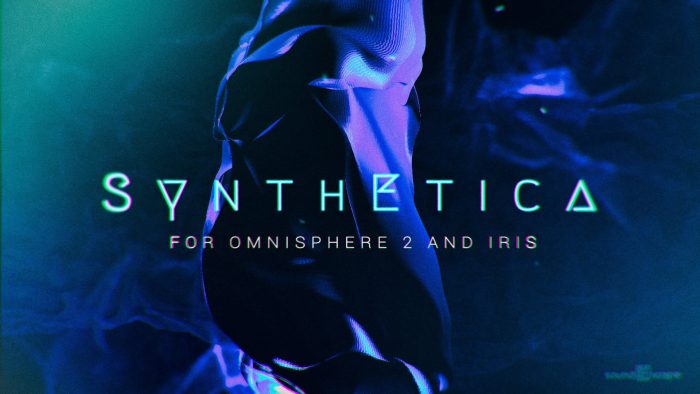 The samples have been processed through a wide variety of plug-ins from Universal Audio, FabFilter, Lexicon, SoundToys, ValhallaDSP, u-he, Native Instruments, Zynaptiq, iZotope and others. Most of the samples have been specifically processed to sound good when played polyphonically, and the result is everything from complex, evolving waveforms to simple, basic building blocks.

Synthetica is a collection of highly expressive and musical patches with lots of motion. They are mainly geared towards ambient, electronica, soundtracks for films, games and TV productions, as well as intros, outros and breakdowns for electronic dance music – or any other genres of music that needs an atmospheric touch.

All patches have mod wheel assignments, and all Omnisphere 2 patches and sound sources are tagged using Omnisphere's tagging system for easy access. All sound sources are seamlessly looped.
Synthetica is available as a bundle pack for $49 USD. The Omnisphere 2 and IRIS packs are also available separately for $39 USD each.
More information: Soundescape