The third annual Pensado Awards (taking place on Saturday, August 20, 2016, at Sony Pictures Studios, 10202 W. Washington Blvd., Culver City, CA 90232), dubbed by insiders as the must-attend audio event of the year, is fast approaching, and an exciting and varied roster of talented personalities has been announced as presenters for the evening's categories.
Presenters are slated to include producer/engineer/mixer Ed Cherney and noted studio executive Rose Mann-Cherney; representatives from Google; producer/engineer/mixer Greg Wells; songwriter/producer busbee; OSCAR®-winning sound designer Mark Mangini; hip-hop production collective 1500 or Nothin'; producer and instrumentalist DJ Iz; engineer/producer/mixer Bob Clearmountain; EastWest Studios manager Candace Stewart; Slate Pro Audio visionary Steven Slate; songwriter and vocal producer Kuk Harrell; producer and songwriter Harmony Samuels; a contingent from G.O.O.D. Music; and other surprise guests. Rock legend Steven Tyler will contribute a special video message congratulating the evening's Pensado Giant Award winner, engineer/producer/mixer Chris Lord-Alge.

Herb Trawick, the Co-host/Executive Producer and Creator of Pensado's Place, as well as Manager and Advisor to Co-host Dave Pensado, stated, "The awards are just around the corner, and it's thrilling that so many of our favorite talented individuals from throughout the industry have signed on as presenters and supporters. August 20 is going to be a huge event, and I can't wait to see all our friends there for such a warm celebration."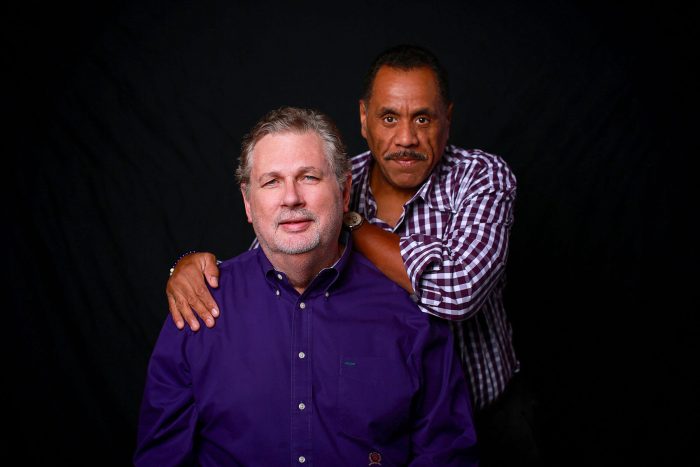 Created by Herb Trawick and Dave Pensado of Penwick Media (the producers of Pensado's Place and other industry-leading audio-related media), the awards were founded as a means of acknowledging talented music producers, engineers, mixers and their work, serving as a grand opportunity for the best pros, amateurs, brands and press to come together as one community to celebrate the uncelebrated.
The awards will be held outdoors under the stars in Calley Park in the middle of the Sony Pictures Studios lot. A VIP reception will be held on the complex's Main Street area, and an afterparty will take place in the Sony Commissary, which is connected to the park.
Co-hosts will include singer-songwriter/actress/fashion designer Taryn Manning (electronic duo Boomkat, 8 Mile, Orange Is the New Black), drummer Samantha Maloney (Hole, Mötley Crüe, Peaches), producer/engineer/mixer Chris Lord-Alge (Pink, Foo Fighters, Avril Lavigne, Green Day), recording/mix engineer MixedByAli (Kendrick Lamar, Dr. Dre, Robin Thicke) and mastering engineer Gavin Lurssen (Tom Waits, Sheryl Crow, T-Bone Burnett).
The musical theme of the evening will be "Celebrate the Guitar"; underscoring that theme will be three live performers throughout the ceremony: Phil X (Triumph, Bon Jovi) on electric guitar, Michael "Fish" Herring (Prince, Celine Dion, Christina Aguilera) on acoustic guitar and Ethan Farmer (Aretha Franklin, Janet Jackson, Justin Timberlake) on bass guitar.
Tickets for the live ceremony are available for $50 USD here.
More information: Pensado Awards